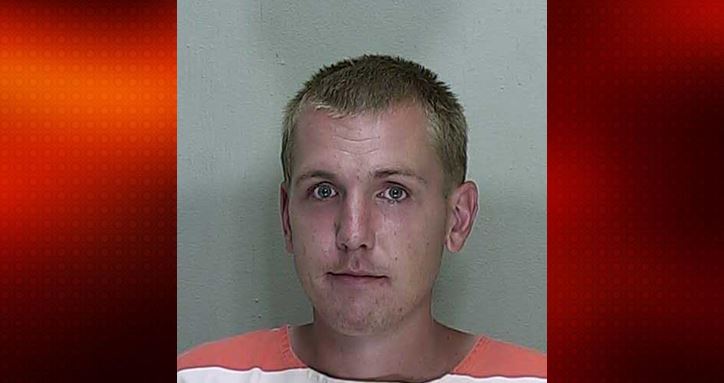 Ocala, Florida — A panhandler was arrested after police say he was scamming money from passing motorists.
Ocala police say that Jesse McAuliffe, 26, was standing at Southwest 32 Avenue and State Road 200, with a sign that read "struggling."
According to reports, police witnessed McAuliffe taking money from people as they were driving by.
Officer Douglas Russell stated that this is not the first time he has witnessed McAuliffe begging for money.
In fact, McAuliffe is no stranger to police at all.
McAuliffe has been arrested for Grand Theft Auto, Possession of a Concealed Firearm, Possession of Marijuana, Retail Theft, Trespassing, and  Panhandling (x2).
McAuliffe was released from jail on probation.
Authorities warn that citizens should not give McAuliffe money if they encounter him on a street corner.
In the past, McAuliffe has claimed that he was homeless, however authorities say that is not true.
Panhandling is illegal in Marion County.