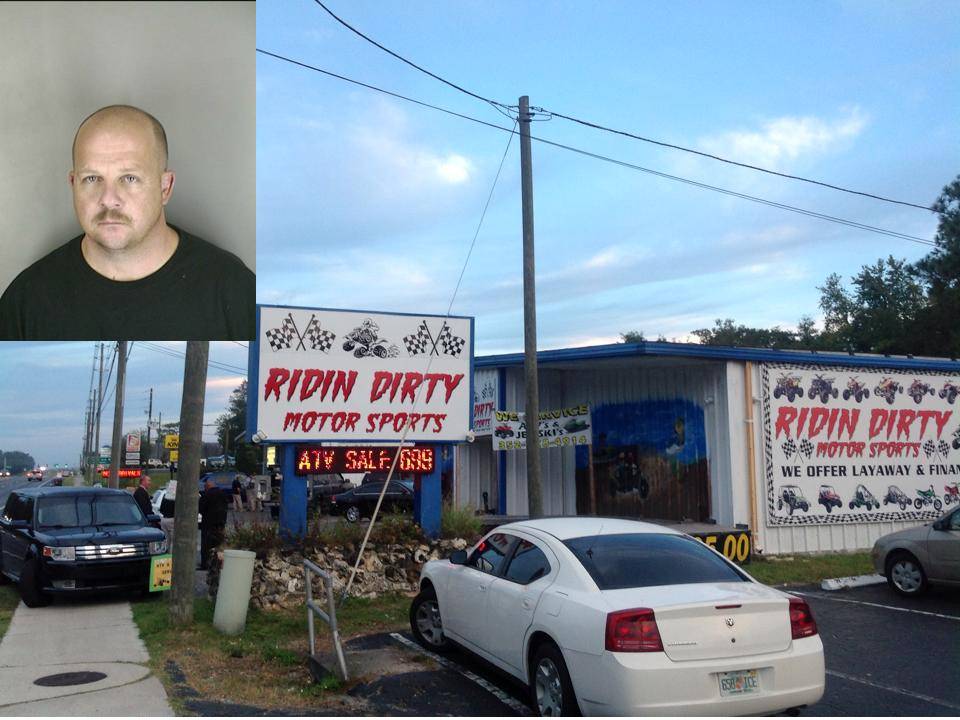 Inverness, Florida — Convicted felon, Michael Paul Watkins, 41, of Inverness, was taken into custody by federal agents with the Bureau of Alcohol, Tobacco, and Firearms (ATF) today.
Watkins is the owner of Ridin' Dirty Motor Sports and Cool Aid Heating and Air in Citrus County.
This morning, the Citrus County Sheriff's Office assisted the ATF with serving a search warrant at Ridin' Dirty Motor Sports on E. Gulf to Lake Highway in Inverness.
The investigation began after an anonymous tip led investigators to believe that Watkins was in possession of explosives (grenades) and possibly weapons.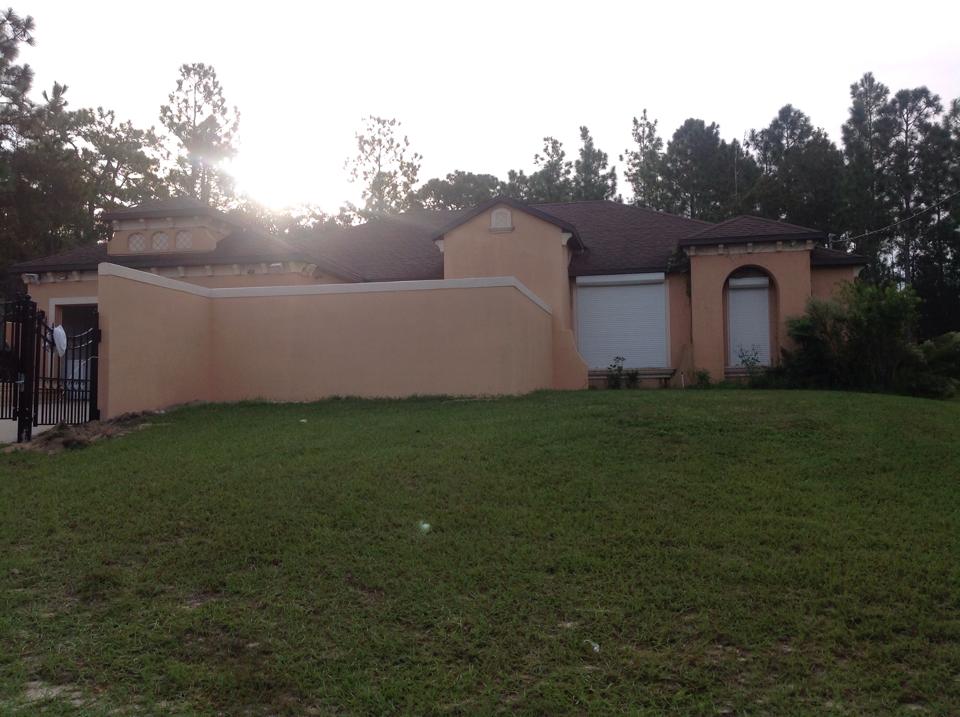 The Citrus County Sheriff's Office and the ATF also served search warrant on Watkins' house. Investigators said his home was built like a bunker, with a gated concrete wall around the entrance of the home, and rolling steel shutters on the front door and windows.
Family of Watkins has threatened a defamation of character lawsuit against the Citrus County Sheriff's Office, and didn't want Watkins' information or pictures of his home on the internet. However, the State Attorney said defamation and slander lawsuits can only be filed if the allegations or statements made against a person are false, and in this case, they said, the allegations are 100 percent factual. Additionally, in Florida, arrest information, including all reports, are public record.
There have also been allegations that Watkins might have been selling grenades and weapons to the public; however, those allegations have not been confirmed.
Previous customers of the two businesses say that Watkins has been doing dirty business since he opened his doors. Complaints against Watkins' businesses are stacked quite high.
Many have turned to social media, calling his arrest karma.
Watkins faces charges of Possession of a Firearm by a Convicted Felon and Possession of a Destructive Device.
The ATF has taken the lead in the investigation.
No further details about the arrest are being released at this time.
The federal investigation is ongoing.