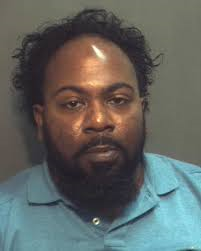 Orlando, Florida – The Florida Department of Law Enforcement Orlando Regional Operations Center arrested Daryl Ali, 31, on one count of organized scheme to defraud and one count of money laundering.
Investigators believe Ali used information from existing businesses to set up fraudulent merchant accounts. With the fraudulent accounts, Ali processed nonexistent merchandise returns in order to steal money from credit card companies. Once a credit card company refunded money back to the fraudulent business, Ali immediately moved the refunded money to a stored value card or withdrew the cash.
"Thanks to the Florida Department of Law Enforcement's investigative efforts, Ali is being held responsible for his alleged fraudulent scam in which he illegally netted $500,000 in a matter of months," stated Attorney General Pam Bondi. "My Office of Statewide Prosecution will prosecute Ali for organized scheme to defraud and money laundering."
"This was an usually complex investigation and I appreciate the dedication of the agents that solved the case," said FDLE Commissioner Gerald Bailey.
The investigation began in July 2013 after FDLE received a complaint from American Express.