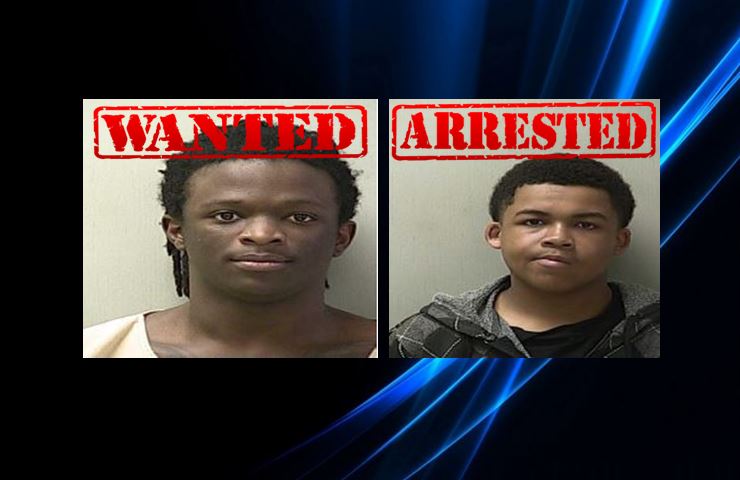 Ocala, Florida — Delta Modican Jr., 17, a teen wanted for his involvement in a Silver Springs Boulevard shooting, has been arrested.
On Thursday, Ocala Post published a wanted bulletin for two teens who shot Kiyoshi Blair, 19, on June 9, 2016. Not being politically correct, Ocala Post published their full names and photos.
Thanks to the readers, shortly after the story was published, Modican's mother turned her son over to OPD.
In an e-mail to Ocala Post, OPD Public Information Officer, Sergeant Cynthia Barnes, wrote, "Thank you for all of the assistance you (meaning Ocala Post) give."
Ocala Post gives thanks to its readers and those who cared enough about the community to share the story.
On Friday, Modican made his first court appearance.
According to OPD, the teen's mother requested that Blair be released on house arrest, but the judge denied her request.
So far, Modican has been charged with Accessory After the Fact.
On June 9, Ocala Police Department police officers responded to the 2700 block of East Silver Springs Boulevard, in reference to a shooting.
Upon arrival, police found Blair lying on the ground at Northeast Third Street and East Silver Springs Boulevard. He had been shot multiple times.
Blair was transported to a local hospital, where he underwent surgery. He is currently recovering from his injuries.
During the investigation, detectives determined that Blair had been shot by Jaquaries Q. Jones, 16.
A second suspect, Modican, was wanted for Accessory After the Fact.
According to Sergeant Barnes, warrants were issued for both teens.
Jones is wanted for attempted Second Degree Murder.
Anyone with information on the location of Jaquaries Jones, is asked to contact Detective M. Buetti at 352-502-5116, the Ocala Police Department at 352-369-7000, Crime Stoppers at 368-STOP,  or text 274637 using keyword 368-STOP.  Tipsters can also visit www.ocalacrimestoppers.com. Anonymity is guaranteed.