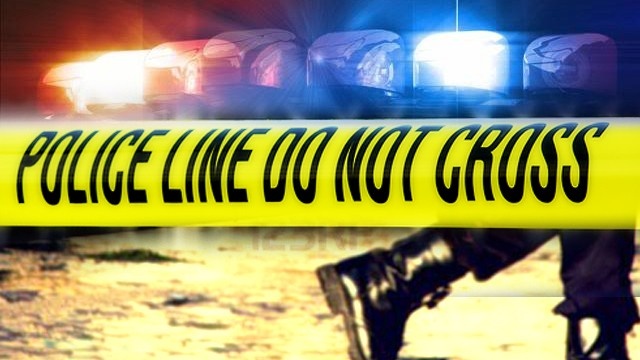 Ocala, Florida — The Ocala Police Department is investigating a series of robberies that have occurred over the the past four months at the following locations:
Dollar General — 1111 W SILVER SPRINGS BLVD  on 03/26/2015  at 10:56 a.m.
Kangaroo Express — 909 NE 28TH ST  on 04/01/2015 at 1:55 a.m.
Family Dollar — 2195 NW 10TH ST on 4/12/20154 at 10:00 p.m.
Tuscawilla Park — 500 NE SANCHEZ AVE on 05/25/2015 at 4:30 p.m.
Home Invasion — 1331 NE 2ND PL  on 05/30/2015  at 10:50 p.m.
Wing Zone (Delivery Driver) — 1421 SW 27TH AVE (Steeple Chase Apts) on 05/30/2015 at 8:45 p.m.
Family Dollar — 990 NW 15TH AVE on 06/01/2015  at 10:20 p.m.
Family Dollar — 2195 NW 10TH ST on 06/02/2015 at 10:48 a.m.
K & S Seafood — 1224 W SILVER SPRINGS BLVD on 06/04/2015 at 10:12 p.m.
Martin Oil — 1517 SW 10TH ST on 06/10/2015 at 10:40 p.m.
Chese Cleaners — 822 SW BROADWAY ST on 06/11/2015 at 9:45 p.m.
According to OPD, in each case, the two suspects were described as black males, possibly in their teens, and 5 feet 4 inches to 5 feet 9 inches tall.
The suspects were wearing baggy clothing and had their faces covered with T-shirts, or red or black bandanas.
Officials said during each robbery [they] have been armed with handguns. The handguns have been described as revolvers, although, a silver-colored semi-automatic pistol was described in one case.
After each robbery, the suspects have fled the scene on foot or on bicycles.
It is unknown if a motor vehicle has been involved.
During the flight from the robbery that occurred at the "Martin Oil" station, one of the suspects reportedly fired a shot at a witness who attempted to follow them.
OPD officials said they are increasingly concerned about the escalation of violence in some of these cases.
Overnight, into the morning of June 20, 2015, a home invasion and attempted homicide occurred at 2135 Northeast 6th Place. During the home invasion, a 91-year-old female resident was viciously attacked by two young black males.
After the suspects beat the helpless elderly woman about the head and face, they shot her three times in the head, neck, and face. She was shot with what is believed to be rat-shot from a handgun.
The cowardly criminals shot the woman after she had told them she didn't have any money.
The victim was hospitalized, but is expected to recover.
One of the biggest hurdles OPD has faced in solving many of these cases, is the refusal of cooperation by witnesses.
Anyone with information about any of these cases, is encouraged call Detective John Hilton at 352-369-7045, Detective Lenny Uptagraft at 352-369-7143, or the Ocala Police Department at 352-369-7000. To remain anonymous, call Crime Stoppers at 368-STOP (7867), text a tip to 274637 using keyword 368-STOP, or visit www.ocalacrimestoppers.com.
In addition to any monies offered through Crime Stoppers ,the Ocala Police Department is offering a reward of up to $1,000.00 for information leading to the arrest of the individuals responsible for these crimes.