Marion County – The Florida Highway Patrol has released the report in regards to a crash that occurred on June 22, at the intersection of U.S 27 and County Road 464B.
At approximately 12:50 p.m., Marion County Fire Rescue was dispatched to a two-vehicle accident with injuries.
Engine 20 was the first to arrive on the scene; followed by R20, DC4, R12, E12, and R521.
Upon arrival, firefighters found that a victim was entrapped inside her vehicle. Rescue crews immediately began extrication.
According to FHP troopers, a 2003 Mitsubishi Eclipse, driven by Belen E. Esparza, 19, was traveling northbound on County Road 464B, and a 2006 Ford F-250 pick-up, driven by Candy L. Flippen, 38, was traveling eastbound on U.S. 27.
Article continued below
The Eclipse then traveled into the intersection and into the path of the Ford F-250, at which time the F-250 slammed into the side of the Eclipse.
The impact forced the Eclipse into the median, where it collided with a road sign and snapped it in half. The Eclipse came to its final rest on the Northeast side of the roadway.
After slamming into the Eclipse, the F-250 flipped and came to a final rest on its side in the median.
Article continued below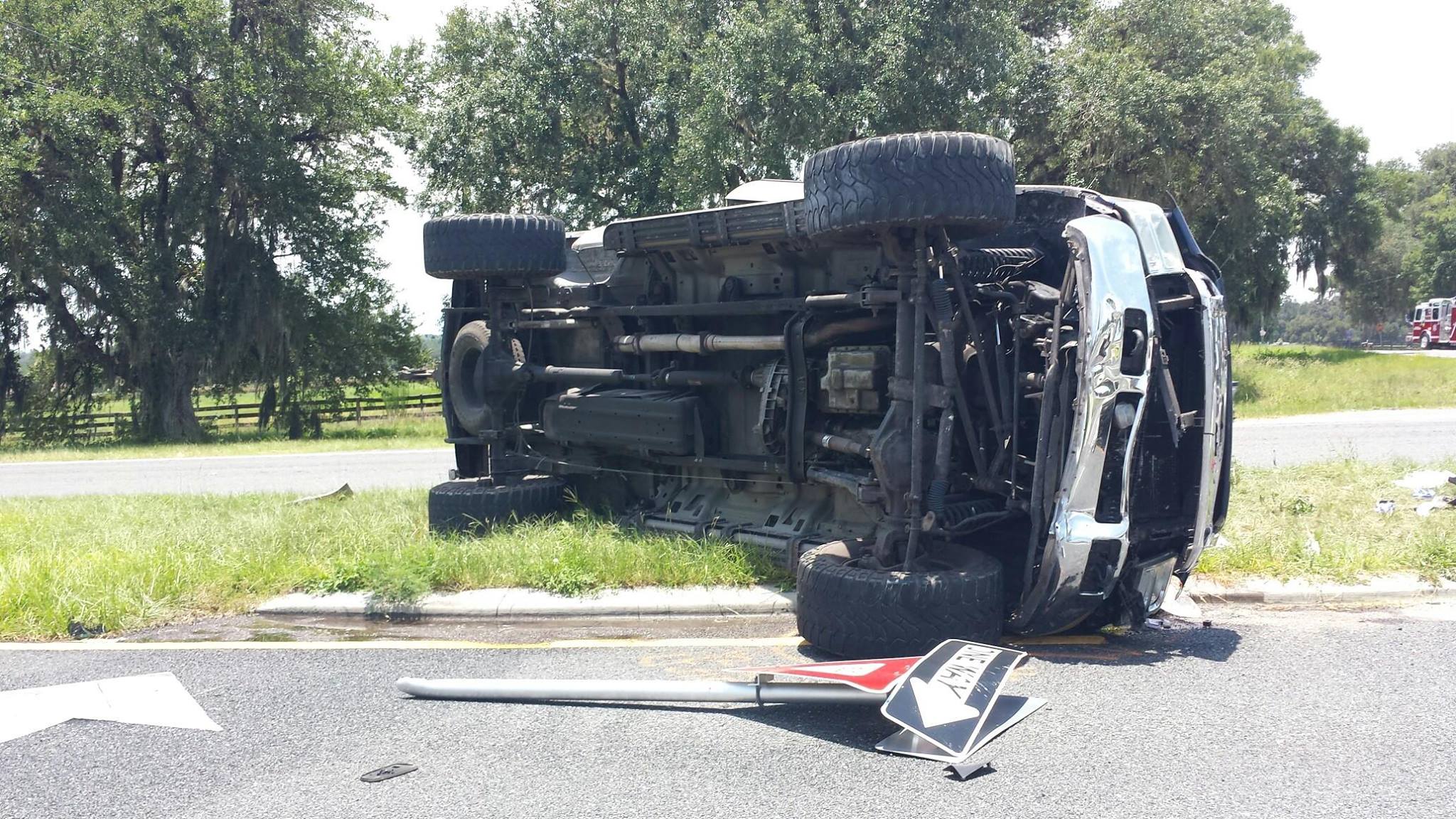 Esparza, who was trapped in her car, was declared trauma alert and transported to Ocala Regional Medical Center.
Flippen was also transported to Ocala Regional Medical Center.
As of Wednesday afternoon, Esparza remained in critical condition. There was no update available for Flippen.
According to reports, each vehicle also had a single passenger, who were also transported to the hospital. The neither the names or condition of the passengers was made available to Ocala Post.
The investigation is ongoing.
Please follow and like us: