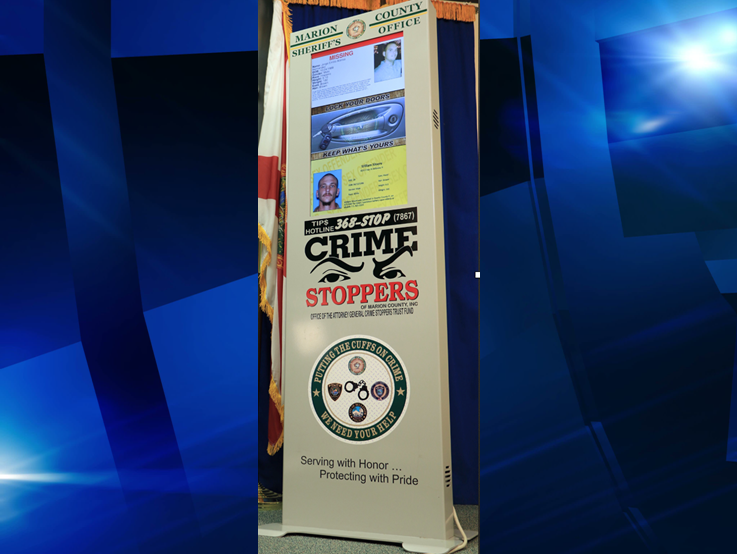 Ocala, Florida — Following the July 17 removal of 147 crime prevention kiosks around Marion County, Ofab Inc. CEO, Lawrence R. Amyotte, spoke out about the issue.
In a July 15 article, Ocala Post wrote, "The exterior of the kiosks were manufactured by Ofab Inc., located at 1909 Northeast 25th Avenue, Ocala. [A] source alleges that Blair did not seek bids from multiple companies before contracting with Ofab, and that Blair also received kickbacks from the company."
Tom McDermott, a Gainesville attorney who represents Amyotte and Ofab Inc. said, "Mr. Amyotte strongly denies the allegations that any kickbacks were given to [former] sheriff Blair or anyone else."
McDermott also said of the 147 kiosks, 100 of them were put up for bid from other companies, which was the amount that was legally required.
"Ofab only sold 115 of the 147 kiosks to the sheriff's office," McDermott said. "The remaining 32 kiosks were sold to the sheriff's office by Amyotte's former business partner Steve Belford."
Amyotte and Belford split as partners after a falling-out, and Bedford made a side deal with MCSO for the remaining 32 kiosks.
McDermott said, "We are extremely confident that once the investigation is complete, Ofab Inc. will be cleared of any wrongdoing."