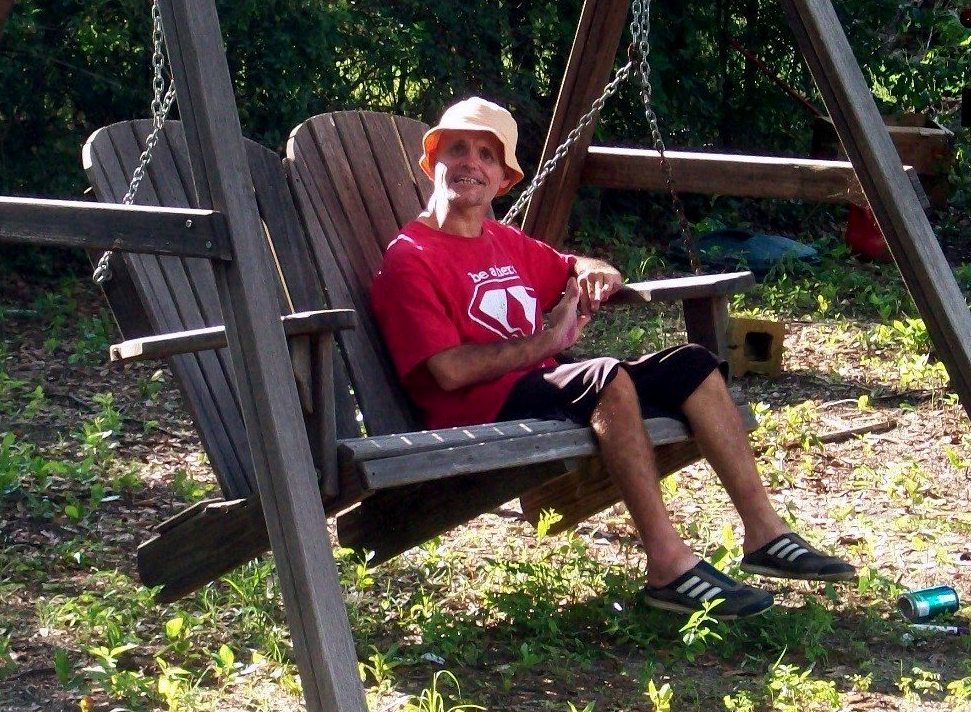 Ocklawaha, Florida — John Radabaugh Jr., 48, has been missing since February 25, 2014. An intense and extensive search was performed for nearly a week before being called off.
John Radabaugh Jr. went missing while he and his father were raking leaves at their residence. According to detectives, the father allegedly went inside the residence to answer the phone and when he returned, Radabaugh Jr. was gone.
On February 27, 2014, the family said they feared that someone could use Radabaugh's childlike mannerisms against him.
Radabaugh's stepmother, Kim Fairless Boyer Agents, said, "If anybody offered him candy or a toy he would go in their home, that's a big fear of mine." Adding, "Somebody who is not for the right thing may have him. So if you have him please let him go."
With a large portion of the community involved, the Marion County Sheriff's Office organized a search for Radabaugh Jr. that took place for five days. Volunteers turned up by the dozens, and right along the side of law enforcement, they left no stone unturned.
On Saturday, March 1, 2014, more than 150 people were involved in the search — including law enforcement, fire officials, and volunteers. The search was called off on March 2, 2014.
As of today, August 25, 2014, John Radabaugh Jr. is still missing.
Major Tommy Bibb with the Marion County Sheriff's Office told Ocala Post, earlier today, that they have exhausted all of their resources and do not have any further leads.
After the search was called off, Fairless Boyer Agents wrote, "I am 110% happy with the Marion County Sheriff's Office and all their staff who were involved in this search."
She is now asking the community to stay involved and search in every shed, tree house, or outdoor building in the area of 19455 SE 91st Place in Ocklawaha, where Radabaugh Jr. went missing.
Approximately nine (9) hours ago, the stepmom posted the following on her Facebook page: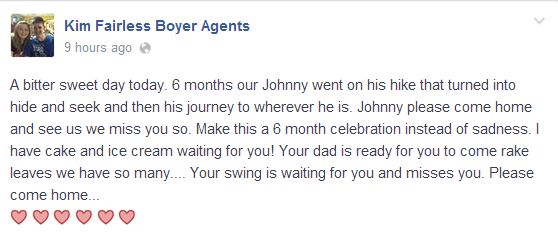 If you have any information about the whereabouts of John Radabaugh Jr., you are asked to call 911 immediately.