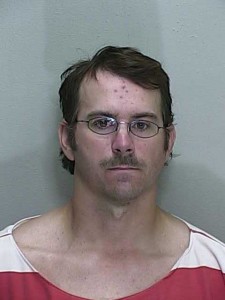 Ocklawaha, Florida — On April 17, 2014, the Marion County Sheriff's Office received a call in regards to a 10-year-old female juvenile that had been sexually assaulted between the dates of May 1, 2013, and December 31, 2013, by Michael Helmick, 38, of Ocklawaha.
The victim stated that on one occasion, both she and Helmick were wearing bathing suits when Helmick pulled his penis from his swimsuit. She stated that he then pulled the bottoms of her bathing suit down and inserted his penis into her vagina.
The victim stated that she and Helmick had sexual contact at least one other time.
On April 21, 2014, Helmick was transported to the Marion County Sheriff's Office by Corporal Porcelli for a recorded interview.
During the interview, Helmick admitted to exposing himself to the juvenile victim and stated that the juvenile victim voluntarily exposed herself to him.
Helmick has been arrested five other times after being accused of sexual based offenses. He was not convicted on any of those accusations.
Helmick said that each time he was arrested, he asked for help, but did not receive any.
Helmick said, "I am not the normal guy everyone thinks I am." He told detectives that he has an addiction to "adult" porn, and that he continually dates females much younger than he.
During the recorded interview, Helmick asked for the mental help that he has been requesting for several years. Helmick was told it would be up to the State Attorney's Office and the judge.
The victim's mother denies knowing about the sexual relationship between her daughter and Helmick.
Helmick also denied any sexual contact with the victim.
He was charged with two (2) counts of Capital Sexual Battery.
There is more information in regards to this case, however, the MCSO is not releasing that information at this time.
Detectives want to know what the public knows about Helmick's contact with children. They are asking that you share this information with others. If you have any information about Helmick, you are asked to call 352-369-6845 immediately.