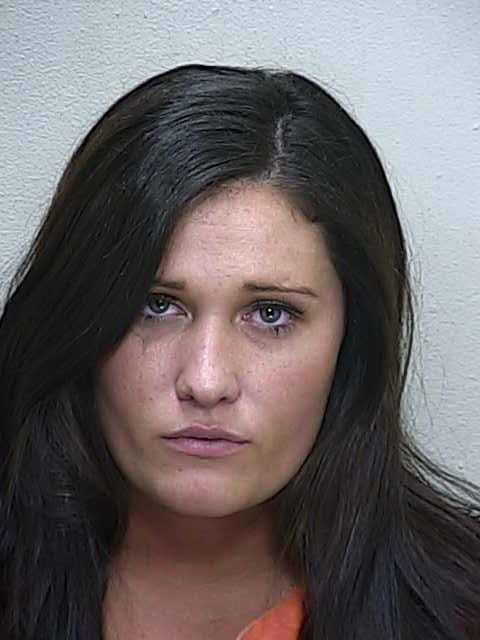 Ocala, Florida — While traveling eastbound in the 200 block of West State Road 40, Ocala police saw a silver Toyota traveling westbound without its headlights on.
After seeing this, Officer William Joedicke conducted a traffic stop on the vehicle.
The driver, later identified as Taylor Grace, 21, passed several safe places to stop before finally pulling into a closed business.
According to reports, while attempting to pull into a parking space, Grace slammed into a parking curb; causing the vehicle to come to an abrupt stop.
After the officer approached the vehicle, he saw an open 750ml bottle of Captain Morgan in the back seat. The officer then instructed Grace to roll down her window; however, she was so intoxicated it took her a minute to figure out how to do so.
The officer stated in his report that Grace was very confused and made very slow movements while she attempted to locate her vehicle registration, which she was unable to do.
Grace was also asked multiple times how much alcohol she had to drink before she finally stated, "Not that much."
When asked to be more specific; she stated with slurred speech, "One Bacardi and Coke."
According to the arrest affidavit, Grace failed every sobriety test she performed.
When Grace reluctantly submitted to a breath test, she blew a .173.
She was arrested and transported to the Marion County Jail and charged with DUI.