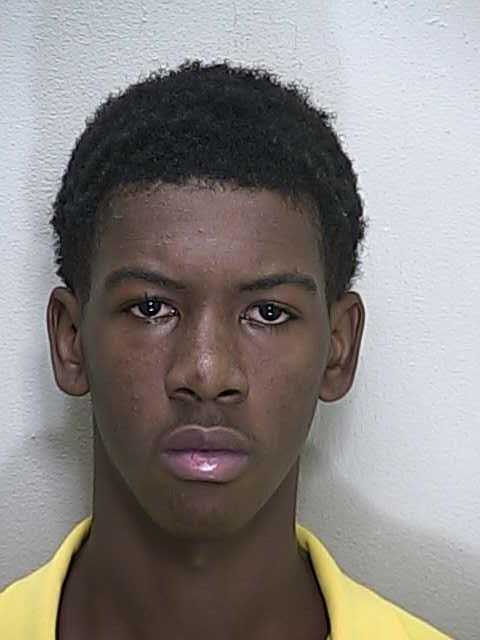 Ocala, Florida — Marvin Brown, 15, is behind bars after he was arrested by the Ocala Police Department for stealing a GMC Envoy, then linked to other crimes in the Ocala area.
On August 20, 2014, several days prior to Brown stealing the SUV, he broke into a vehicle in the 3100 block of SE 32nd Court and stole a debit card, credit cards, and a Florida drivers license out of a wallet. Additionally, he stole $35.00 in gas and STIHL gas hedge trimmers from the victims lawn trailer. Marion County Sheriff's Deputies responded to the scene and processed it for evidence. They were able to lift six (6) valuable latent fingerprints from the scene.
On August 28, 2014, Brown was arrested by OPD for stealing the Envoy. Upon searching the SUV, officers found the first victim's ID and credit cards.
A witness told detectives that Brown bragged about stealing the Envoy and that he had sold the hedge trimmers to the junk yard located on SW 27th Avenue.
Additional warrants were then issued for Browns arrest.
Brown was transferred and booked into the Marion County jail on September 17, 2014. He was charged with Felony Burglary (x2), Petit Theft, Dealing in Stolen Property, and Grand Theft Auto.
He is being held on $62,000 bond.
No other suspects have been named at this time.