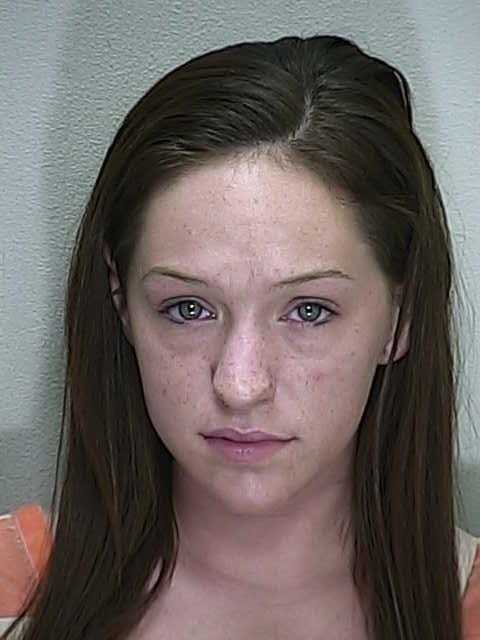 Ocala, Florida — A 21-year-old Ocala woman remains behind bars tonight after she was arrested for violating the terms of her felony drug probation.
Kaylin Guthrie was placed on felony probation after Marion County Sheriff's Deputy, Eduardo Bustamante-Munt, witnessed Guthrie pull her vehicle behind the Silver River Inn and purchase a baggie of cocaine.
She was later pulled over after she ran a stop sign at the intersection of NE 30th Street and NE 55th Avenue.
During the traffic stop Guthrie stated that she left the motel in a hurry and did not see the stop sign.
While speaking with Guthrie, the deputy could see a baggie containing a white powdery substance in plain view. The white powdery substance field tested positive for cocaine.
Guthrie immediately invoked her Miranda rights.
While she was being placed under arrest, Guthrie asked, "Why am I being arrested?" The deputy responded, "For the cocaine." Guthrie then asked, "For that small amount?" Guthrie then asked to call her mother.
Guthrie voluntarily stated that she purchased the cocaine from a black male known to her as "ASAP."
She is currently being held without bond.