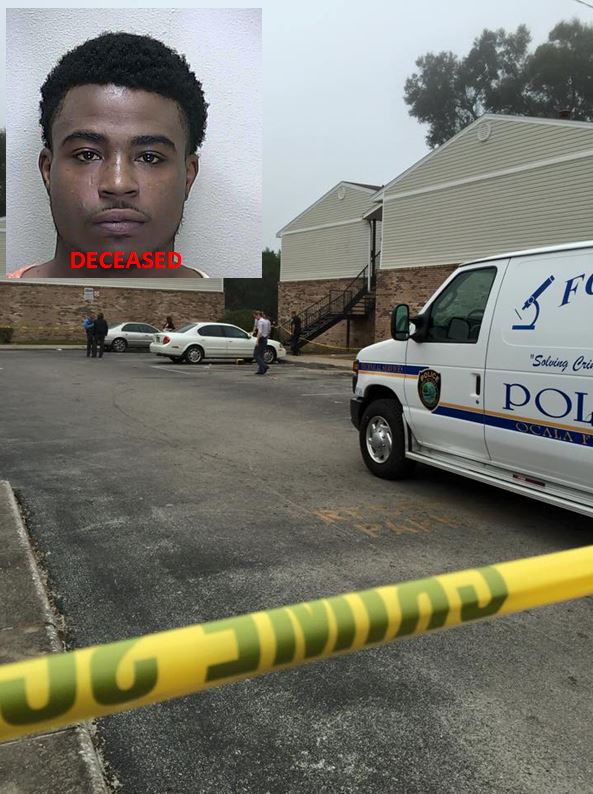 Ocala, Florida — The Ocala Police Department is investigating a shooting at Spring Manor Apartments, located at 2851 NE 7th Street, Ocala.
Known drug-dealer, Antonio "DaBoss" Jones, 23, was shot multiple times at approximately 8:30 a.m. on December 29. According to public information officer, Sergeant Angy Scroble, Jones later died from his injuries. He was pronounced dead at 9:27 a.m.
Sergeant Angy Scroble said residents who live in the area, usually do not cooperate with police. A female resident who lives in the apartments admitted to knowing who shot Jones, but refuses to give the information to police.
Spring Manor Apartments is known for prostitution, drugs, and a place where criminals deal in stolen property.
Anyone with information is asked to call the Ocala Police Department at 352-369-7000. You can also submit tips through their mobile app, MyPD, or Crime Stoppers of Marion County at 352-368-STOP(7867), www.ocalacrimestoppers.com; or by texting tips to 274637 using keyword 368STOP. Anonymity is guaranteed.