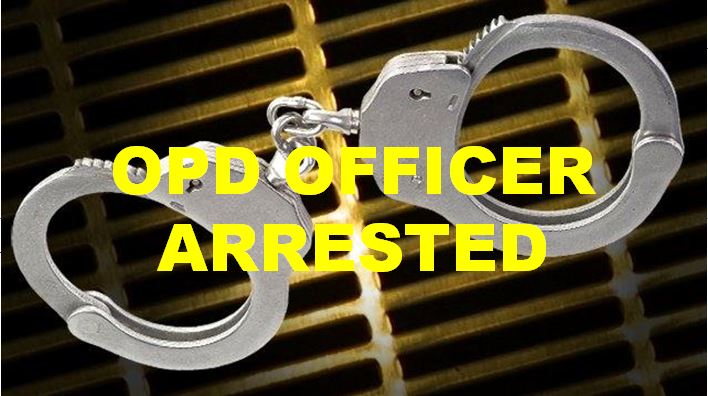 Ocala, Florida — On today's date, October 31, 2014, at 7:45 p.m., Sergeant Brian Young arrested Ocala Police Department, Officer Bennie L. Wilson, III, 41, for two counts of Unlawful Sexual Activity with Certain Minors, FSS 794.05.
On October 28, 2014, Sgt. Young was requested to investigate a criminal complaint against Officer Wilson. Sgt. Young spoke with the 16-year-old victim who advised that she had run away from home about a month and a half prior, and was engaging in prostitution.
She stated that she encountered Officer Wilson one night and spoke to him. She said the conversation became sexual in nature and the officer asked if he could touch her. She told him, yes and he fondled her breasts beneath her clothing. The officer then asked if he needed to wait until her 18th birthday.
The victim told investigators that approximately two weeks later (first two weeks of October) she encountered Officer Wilson again, at which time he asked if she would like to go somewhere alone with him. She stated yes, but she wanted to go somewhere and smoke her crack cocaine first. Approximately 40 minutes later, Officer Wilson picked the girl up in his patrol car. They then drove behind Party Time Rentals, where they got out of the vehicle. She stated that once they were out of the vehicle, he unzipped his pants and she performed oral sex on him. According to reports, she then removed her pants, put a condom on him, and had sex. Officer Wilson gave her $20 afterward.
Investigators found the used condom behind Party Time Rentals; it is being processed for DNA.
Tonight, when Officer Wilson returned to work at OPD, he was immediately called in to be interviewed.
During the interview, Officer Wilson stated that he was aware the victim was under the age of 18 and that sexual activity between the two did occur.
Officer Wilson was assigned to the Community Policing Bureau, which works 12-hour shifts.
Officer Bennie L. Wilson, III was placed under arrest by Sgt. Young and transported to the Marion County Jail.
His bond was set at $10,000.
He has been placed on unpaid suspension pending the internal investigation. His photo is not available at this time.
Wilson began his career with OPD in September of 2012. According to the Ocala Police Department, his salary was $36,003.96.
The Marion County Sheriff's Office refused to release Wilson's booking photo.