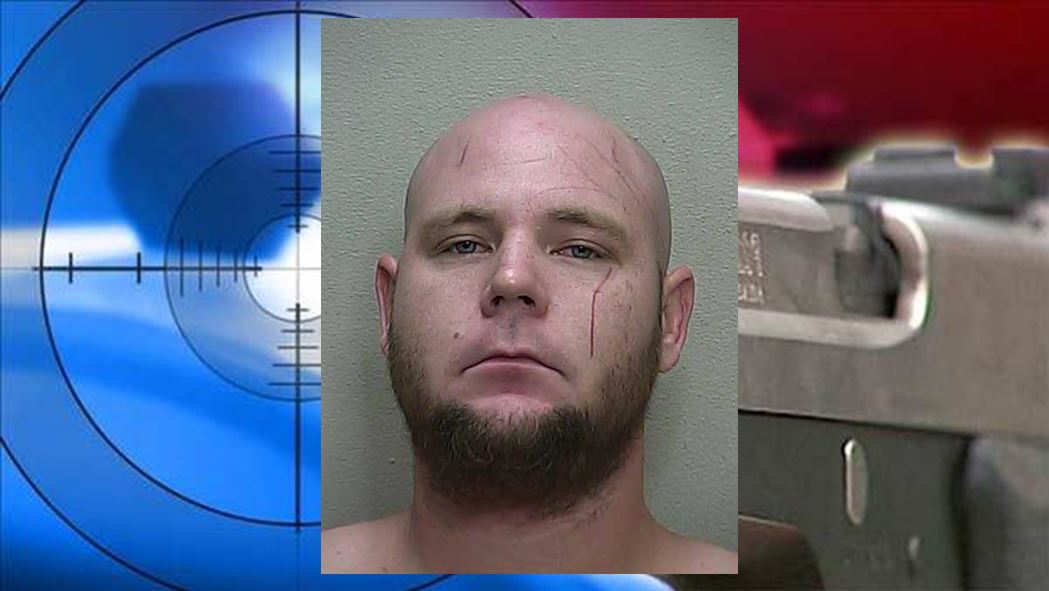 Ocala, Florida — An Ocala Man was charged with Second-Degree Murder Easter Sunday after he was accused of shooting and killing another man during an argument Saturday. In addition to the aforementioned charge, he was charged with Possession of a Firearm by a convicted Felon, Use of a Firearm during a Felony, and Violation of Probation (x2).
According to the Marion County Sheriff's Office, on Saturday, Jason Doyle Napier, 29, was driven by a friend to 4560 Southwest 37th Lane, Ocala; he was accompanied by his estranged wife.
While at the location, Napier had an altercation with his wife. Witnesses told detectives that while the two were arguing, Napier threw his wife down on the front porch.
Investigators said that is when Napier walked back to the vehicle, retrieved a gun, and returned to the front door of the apartment.
Investigators said Napier then attempted to force his way into the apartment, at which time he shot Jared Banks, 20. Banks was transported to Ocala Regional Medical Center where he later died from his injuries.
During the search for Napier, investigators recovered a High Point 9mm from a wooded area adjacent to a dirt road where he had fled. Shoe impressions on the road matched the footwear Napier was wearing when he was located near the 4900 block of Southwest SR 200 a short time after the shooting.
Napier told detectives that he shot Banks on accident. He also admitted to tossing the gun into a wooded area.
Napier has several previous convictions for Burglary, Possession of Cocaine, Sale of cocaine within 1000 feet of a School, Violation of probation, and Larceny.
He is currently being held without bond.