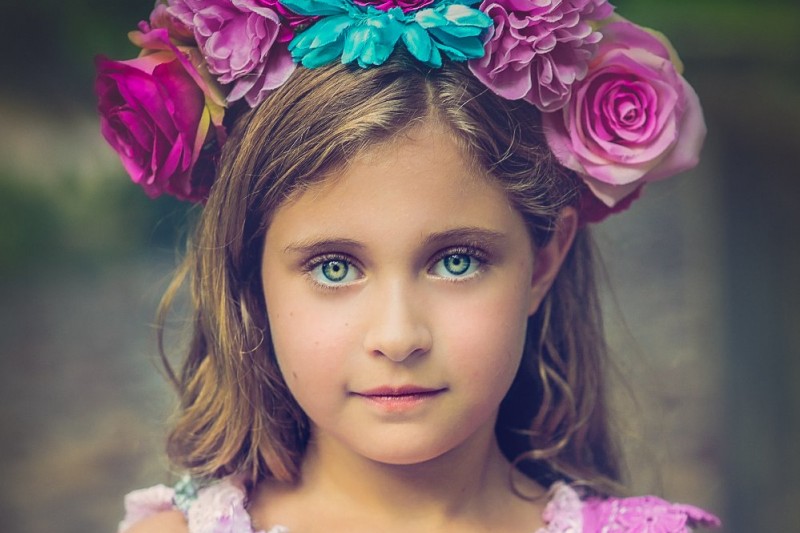 Ocala, Florida — A young girl from Ocala has been chosen to represent Florida in the prestigious All-American National American Miss (NAM), which teaches young girls life skills and confidence. NAM is not a beauty pageant; they are building tomorrow's leaders.
From a very young age, Celia Rose Jeffreys, 10, wanted to be a dancer and loved to be on stage.
Lena Jeffreys, Celia's mother, said that she displayed qualities from a very early age that made her believe Celia would "go places" and do great things in life.
The honor roll student, who attends South Ocala Elementary, loves school, dancing, her friends, and being on stage. But most importantly, she loves her family.
Lena said that Celia was extremely close to her great-grandmother before she passed away.
"Celia would always have tea parties with her great-grandmother. Near the end of her grandmother's life, Celia would just cuddle and read to her," Lena said.
Celia is also a peacekeeper; she always wants everyone to get along.
She always strives for approval in every task she commits to, because she wants to know she is doing it correctly, especially when it comes to her schoolwork and being on stage.
Speaking to Celia, one would never know they were speaking to a 10-year-old child, as she speaks very eloquently.
Celia said she takes school very seriously, but Extensions Dance Studio, where she attends dance classes, is her home away from home.
She said her dance team is her second family.
Celia was very excited to hear that she had been invited to participate in the interview process for NAM, as was her mother.
During the interview process, the girls are judged on poise in formal wear (30 percent), communication skills during the interview process (30 percent), confidence and communication skills in the personal introduction (30 percent) and community service (10 percent).
There are also optional competitions such as talent, most photogenic, casual wear modeling, top model search, actress, spokes-model, best thank you note, best resume, most promising model and so on.
The girls are judged by a completely separate panel of judges than those who judge for the crown.
At the state level, In Celia's first year, she placed in the top 10 out of 130 girls. This year, Celia won't know what she ranked for another few weeks, but she did place in the top 25. She also took home the title for Miss Photogenic (2nd year in a row), 1st runner up Most Promising Model, 2nd runner up casual wear modeling, and 2nd runner up in talent.
Now, Celia has been chosen to represent Florida at the National level, but she just has one little bump in the road: funding.
The competition is being held in California and would cost an estimated $6,000 for Celia to travel to California and fulfill her dream.
When asked why she wants to go, Celia replied, "I would like to have sister queens and help other girls believe in themselves."
She went on to say, with the biggest smile on her face, "I would have so much fun representing Florida and meeting new friends."
Lena said she does not put pressure on her daughter to do this: "This is all Celia."
Lena said, "We are so grateful to everyone who helped her get this far and it is only the beginning! There are so many doors that could open from this opportunity and we know she will do great! Who knows, we might be dealing with the next Zendaya from Disney!"
Lena is hosting a fundraiser with Infinite Ale House — a beer tasting event which will take place on September 30,  from 7:30 p.m. to 9:30 p.m.
Tickets will cost $20 and attendees get to taste all 10 of the beers brewed at the Ocala at Infinite!
Also, there are several different levels of advertising and sponsorship opportunities available. For more information, call Lena at 352-207-7065.
If you would like to help this little girl live her dream and represent Ocala in a big way, you can do so by visiting Celia's GoFundMe page at http://www.gofundme.com/gcyp6v6c.