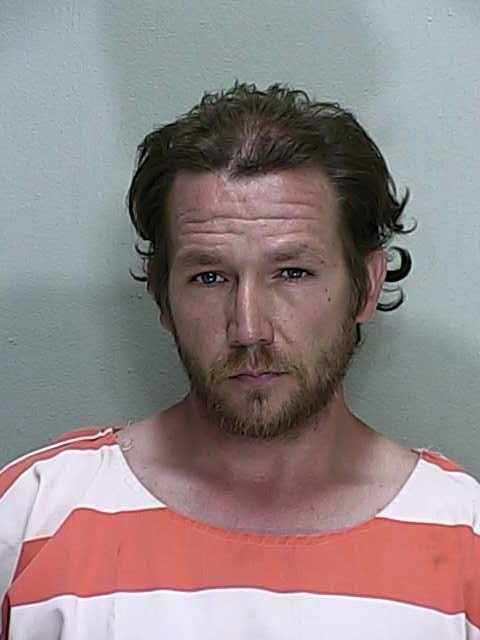 Ocala, Florida — Ocala police recently arrested a man they say beat another homeless man with his own crutches and then robbed him.
The incident occurred on Monday near the intersection of Northwest 4th Avenue and Northwest 2nd Street, Ocala.
Police stated that the victim was walking with a man, later identified as John Wooten, 34, when all of a sudden, Wooten took the victim's crutch and began to beat him until the crutch broke. Wooten then stole the victim's glasses.
Police arrived at the scene to find the victim sitting Indian style on a curb.
According to reports, the victim had blood dripping from multiple areas of his head, lacerations on his knuckles on both hands, and bruising on his forearms.
The victim told the officer that he sustained the lacerations and bruises as he attempted to block the hits from the metal crutch.
According to reports, the homeless man was unable to walk, so, he crawled to the intersection where Good Samaritans helped  him and called 911.
The victim was then transported to Munroe Regional Medical Center.
When police located Wooten, despite being in possession of the victim's glasses, he denied any knowledge of the beating.
Police put together a photo lineup and presented it to the victim while he was still in the hospital. The victim positively identified Wooten as the attacker.
Wooten was arrested and charged with Robbery with a Weapon. He had just been released from jail on September 6, 2015.