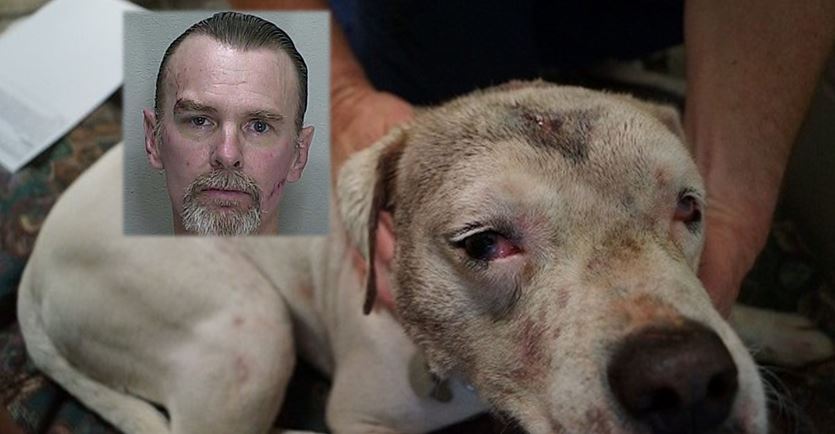 Marion County — The Board of County Commissioners passed an animal abuser registry ordinance, which will take effect on January 1.
The ordinance, known as "Molly's Law," will comprise of a list of individuals residing in Marion County who have been convicted of animal abuse. Convictions can be misdemeanor or felony.
The ordinance states that anyone on the list cannot possess, live with, or work with any animals.
Every offender who is on the list as a registered abuser will be required to pay $125. Officials said the money will be used to cover the cost of maintaining the database.
The new law was named after Molly, an American Boxer mix, following her brutal beating (warning, may be disturbing to some) in April of 2014.
When Molly was found, she had three visible deep lacerations on top of her head, blood in her nasal cavity, and blood coming from her ears. Her third eyelids were visible and her face was swelling.
Animal Services Veterinarian David Jebens examined Molly after being transported by Animal Services.
The examination revealed that Molly [the dog] had a fractured skull and had been stabbed through the top of her head three times. One of the stab wounds penetrated the bone into the left sinus cavity. She had swelling around her left eye, and bleeding from the nostril as a result of the damaged sinus cavity.
The blood coming from Molly's ears was due to a mixture of the stab wound piercing the sinus cavity and sustaining a fractured skull from being bashed in the head with a baseball bat.
According to reports, the pattern of the wounds on Molly's head indicated that she was looking up at Fleming when he stabbed her in the head.
Molly's attacker, Steven Fleming, was sentenced to two years in prison.
Many believe the law is absurd, citing that it will be difficult to enforce. Some say that if an individual who is on the list lives with a person who has animals, it could pose a huge problem and set the offender up for failure, much like terms of probation does.
Molly's Law would also allow the county the county to impose a fine of up to $500 on any person who knowingly sells, exchanges, or transfers ownership of an animal to a registered abuser.
Animal rights advocate Linda Little Wolf, who headed up the new law, says the law will not just protect animals, but crimes against people too. She said people who abuse animals have been known to commit other crimes.
It was not clear exactly how the new law aimed at protecting animals could also protect humans.
Do you welcome the new ordinance?