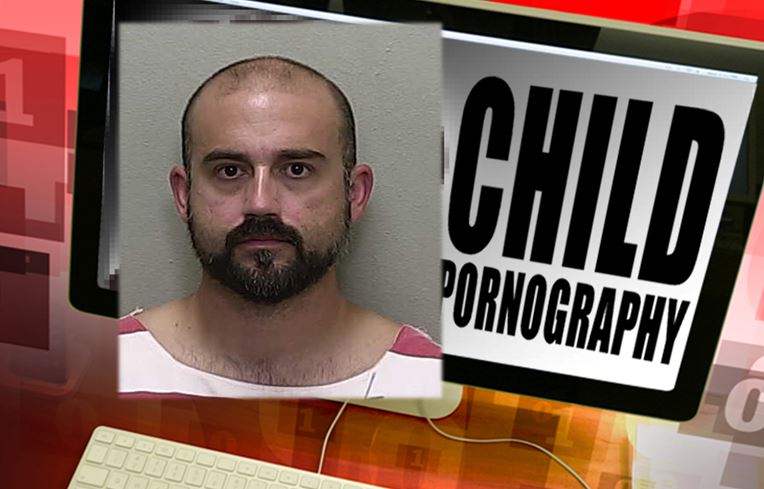 After an extensive investigation by the Citrus County Sheriff's Office, 40-year-old Joshua J. Faciane was arrested for 50 counts of possession of child pornography.
On July 7, 2019, the CCSO received a cyber tip from the National Center for Missing and Exploited Children (NCMEC) in regards to a male who had been downloading child pornography.
The tip was sent to NCMEC by Faciane's internet service provider (ISP) stating that there were numerous images of child pornography associated with one of their subscribers.
According to officials, Faciane was arrested at Ocala Regional Medical Center but is not actually an employee of the hospital as originally thought.
Faciane, who lives in Inverness, works for Stryker Corporation, which is a multi-billion dollar corporation. The corporation is a global fortune 500, publicly traded medical-technologies firm.
CCSO Public Information Officer Brittney Carman says that she was able to confirm with the company, which sells orthopedic devices such as artificial joints, hips, etc.,  that Faciane was a rep for them.
Sources say Faciane received a hefty salary, which he used to support his wife and two children.
CCSO Sergeant Stephen Conley and Detectives Tiffany Barry and Chris Cornell were able to confirm that the images from the ISP, were, in fact, child pornography.
The cyber tip was then assigned to our High Tech Crimes Unit to investigate.
"The most heinous crime is where criminals prey on innocent children," said Sheriff Prendergast. "Detectives in cases such as these have to view and analyze the images and videos of young children being exploited; it's upsetting. We appreciate our High Tech Crimes Unit detectives' commitment in identifying potential victims and arresting the people that commit these repulsive crimes."
Once the CCSO established probable cause, a search warrant was executed at the suspect's residence, located at 5554 South Barco Terrace, Inverness, on July 12, 2019. Detectives seized numerous digital media and storage devices for further examination.
Upon further investigation, pictures of a young female, fully clothed, were discovered. Due to the content and location of these pictures, detectives became concerned for her safety. Immediately working to identify and potentially remove the young female from a dangerous situation, detectives interviewed her at Jessie's Place (a children's advocacy center) in Lecanto.
During the interview, she did not disclose any information that made detectives believe she was a victim of any physical or sexual abuse. She is now at a safe location and protected from any potential harm.
During the forensic examination of the devices seized during the search warrant, Detective Cornell was able to clearly identify approximately 3,000 pictures and multi-media files depicting child pornography.
The CCSO then worked with the State Attorney's Office to obtain an arrest warrant for Faciane.
Faciane was located and handcuffed at Ocala Regional on Wednesday. CCSO's Special Victims Unit detectives and members of the United States Marshal's Fugitive Task Force were on scene with the Ocala Police Department during the arrest.
Article continued below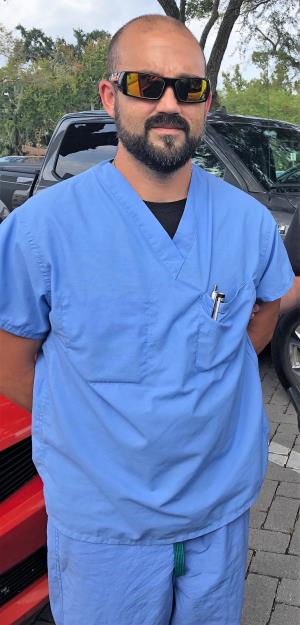 When his photo was taken at the scene, he just smirked a little.
Carman told Ocala Post Thursday that Faciane has not made any statements since his arrest.
He remains booked in the Marion County Jail with a $100,000 bond.