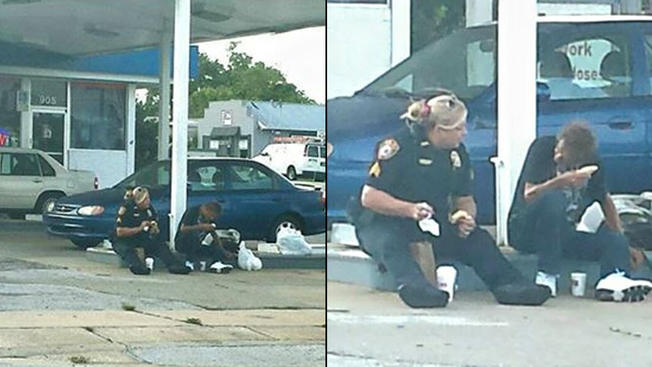 Ocala, Florida – Southern Legal Counsel, the American Civil Liberties Union of Florida (ACLU), and Ocala attorney Andy Pozzuto filed a federal class-action lawsuit Thursday against the city of Ocala on behalf of named plaintiffs Patrick McCardle, Courtney Ramsey, Anthony Cummings, and more than 200 homeless persons who the ACLU says has had their rights violated by the City of Ocala.
According to the press release, Pozzuto has agreed to take the case pro bono.
"The city of Ocala has adopted and enforced unconstitutional ordinances as part of a deliberate campaign of arresting people in a broken-windows policing strategy called 'Operation Street Sweeper'," said Kirsten Anderson, litigation director for Southern Legal Counsel. "With Ocala Mayor Kent Guinn's public endorsement, the city has been systematically enforcing its open lodging ordinance to make hundreds of arrests, imposing excessive fees and fines, as well as lengthy jail sentences."
In just a few months, 223 people were arrested under "Operation Street Sweeper," 87 of those arrests were for homeless people who had fallen asleep where they were not wanted and charged with "Open Lodging."
Anderson, said, "One plaintiff has spent 148 nights in jail and been assessed a total of $3,690.50 in fines and court costs imposed for 10 counts of open lodging, according to the complaint."
According to the press release, The lawsuit, filed in the U.S. District Court for the Middle District of Florida, challenges the city's use of police practices and arrests under unconstitutional ordinances and policies to criminalize people experiencing homelessness for engaging in necessary, life-sustaining conduct essential to survival.
"For example, the city's open lodging ordinance criminalizes sleeping outside in all public areas of the city only if the person reports being homeless while allowing others to sleep outside," says Anderson.
"Ocala's ordinance against sleeping outside explicitly targets and discriminates against homeless people. It allows you to sleep outside if you have a home, but not if you are homeless," said Jacqueline Azis, a staff attorney with the ACLU of Florida. "It is unconstitutional to punish homeless people for resting or sleeping when they have no alternative. It is even worse than the city has deliberately chosen to punish only people who are homeless for sleeping outside."
The lawsuit alleges that the city's enforcement of its open lodging ordinance unlawfully criminalizes homelessness in violation of the Eighth Amendment of the U.S. Constitution and infringes on the plaintiffs' and class members' rights to due process. It also alleges violations of the Equal Protection Clause and the Florida constitutional right to intrastate travel, based on the city's policies of targeting and arresting homeless individuals with the intention of driving them from Ocala.
Anderson says that the city is also issuing trespass exclusion orders, permanently banning homeless people from public squares and parks and making their mere presence in public a crime.
"These are people who need support, housing, jobs, and services," said Chelsea Dunn, an attorney with Southern Legal Counsel. "Instead, they are caught in a seemingly never-ending cycle of jail, debt, and other collateral consequences. The city of Ocala needs to provide adequate shelter and social services instead of trying to solve homelessness through arrests and harassment."
Mayor Kent Guinn says in no way is the City criminalizing homelessness.
Financial support for the suit has been provided through a grant by the Impact Fund.
You can view the full complaint here.
We want to hear from you. What do you think about the lawsuit?
COMMENTS OPEN BELOW