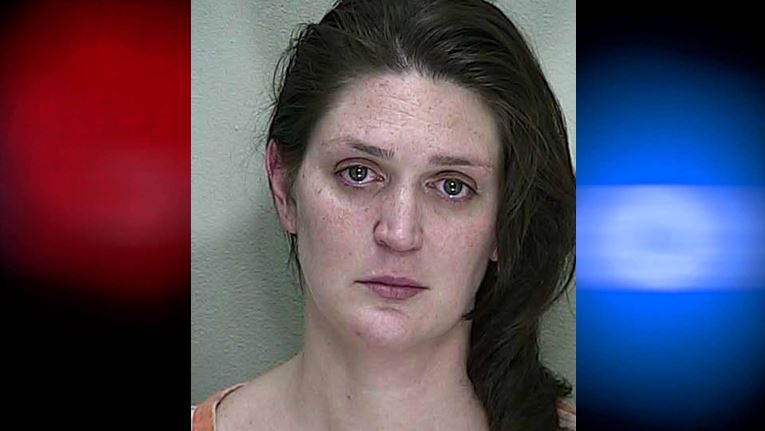 Ocala, Florida — A 31-year-old mother was arrested early Thursday morning after she left a 2-year-old locked in a vehicle while she shopped in Wal-Mart, located at 2600 Southwest 19th Avenue.
The Ocala Police Department received a call at approximately 12 a.m. from a Wal-Mart employee, who reported the incident.
According to reports, the employee stood next to the vehicle for approximately 30 minutes until police could arrive.
When the mother, Sofia MacFarland, exited Wal-Mart, she told police that she had not planned to be inside the store that long. She had taken her 6-month old in the store with her.
MacFarland told police she left the keys in the ignition and the car running so the child would not overheat. She said she did it because her son was sleepy.
MacFarland was arrested and charged with Leaving an Unattended Child in a Running Vehicle.
MacFarland has previous arrests for Possession of Drug Paraphernalia (Narcotic Equipment), Possession of Marijuana, Possession of a Revoked License, Violation of Probation, and Introducing Contraband into a Detention Facility.
She was released on a $500.00 bond.
The children were released into the custody of a family member.
The Department of Children and Families was notified by OPD.