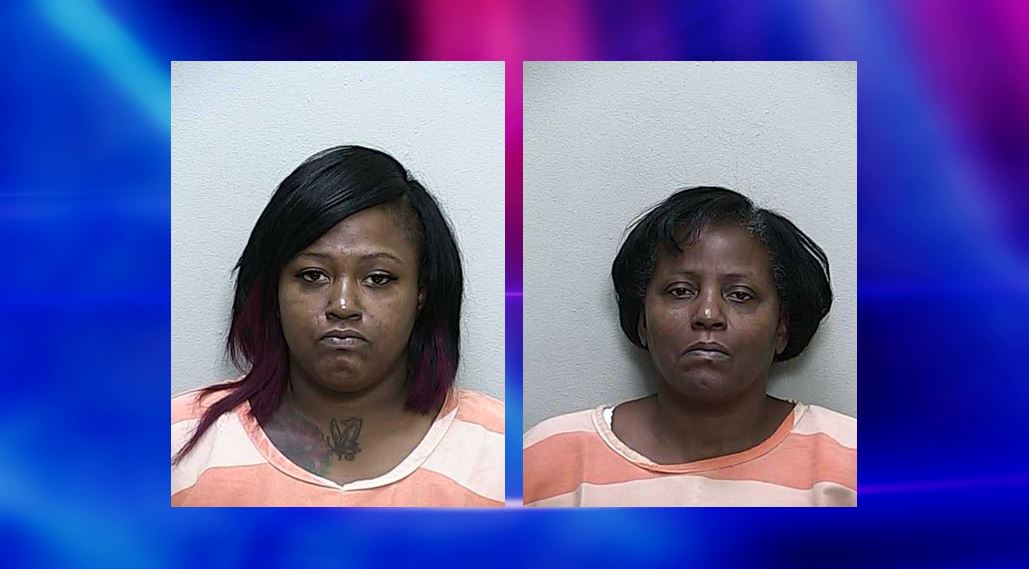 Ocala, Florida — A mother and daughter were arrested after investigators learned they had used an 81-year-old elderly woman's credit to purchase two vehicles.
The criminals used the fact that the victim spoke limited English and her health issues to their advantage.
On April 21, 2015, Geneva Palmer, 53, and the victim drove to Jenkins Mazda, located at 1740 Southwest College Road, to purchase a vehicle.
After they met with a salesman and settled on a 2012 Kia Optima, the victim signed the sales agreement. Palmer then left the dealership with the vehicle.
On April 30, Geneva returned to Jenkins Mazda with the victim and met with the same salesman. Geneva picked out a 2014 Nissan Maxima, and again, had the victim sign the sales agreement.
The Maxima was purchased for Geneva's daughter, Sharika Palmer, 31.
The two had told the dealership that they were the caregivers for the victim and that they needed the vehicles to drive the victim around.
When the daughter of the victim learned about the two vehicle purchases by her mother, she immediately contacted the Ocala Police Department.
According to reports, OPD Officer Minicci was assigned to the case and responded to Jenkins Mazda to review security footage.
Officer Minicci reported that the victim seemed disoriented and was speaking Spanish, but the finance officer was speaking English.
Police said that the victim was directed numerous times by the finance officer and Geneva to sign multiple documents for the vehicles.  At one point during the transaction, the finance officer asked the victim if she was happy that she had purchased the vehicles, but the victim did not respond. The finance officer asked her the same question approximately three more times with no response from the victim.
The victim also had to be instructed to sign her full name and not just her first name.
During questioning, Sharika told police that she and her mother had purchased the vehicles using the victim's name because [they] had bad credit.
When police questioned the victim about the vehicles, she had no recollection of the transactions.
During the investigation, detectives learned that the victim had been deemed incompetent to handle her own finances by her doctor.
Investigators determined that Geneva and Sharika used the victim's inability to speak English and her health issues to exploit the victim for their own personal gain. Warrants were then issued for their arrest.
On June 26, the two were arrested and charged with Exploitation of the Elderly (F).
Geneva has previous arrests for DUI and Possession of Cocaine.
Sharika has previous arrests for Obstruction, Disorderly Conduct, Possession of Marijuana, Driving while License Suspended (x2), and Firing a Weapon in Public.
Both are currently out of jail on a $2,000 bond each.