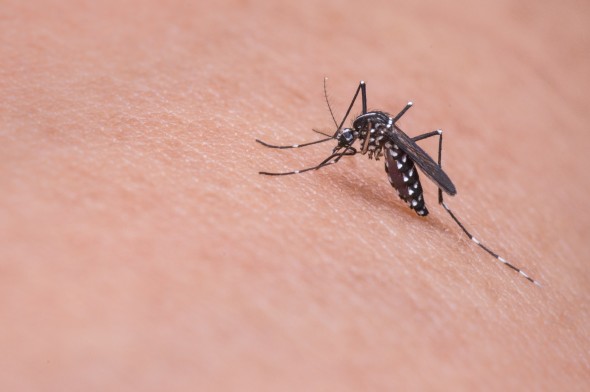 Marion County remains under a mosquito-borne illness advisory due to eastern equine encephalitis activity.
Since Ocala Post last reported on EEE, three more animal deaths have been reported in Marion County; bringing the total to 10 since February — eight horses and two emus.
In a press release, Florida Department of Health Public Information Officer Christy Jergens, said, "The risk of disease being spread from mosquitoes to humans through mosquito bites is currently increased due to the number of local EEE cases."
According to the Centers for Disease Control and Prevention, EEE is a typically fatal virus in the equine population and can have severe effects (including death) in humans. Severe cases of EEE (involving encephalitis, an inflammation of the brain) begin with the sudden onset of headache, high fever, chills, and vomiting. The illness may then progress into disorientation, seizures, or coma. EEE is one of the most severe mosquito-transmitted diseases in the United States with approximately 33% mortality and significant brain damage in most survivors. There is no specific treatment for EEE; care is based on symptoms. You can reduce your risk of being infected with EEEV by using insect repellent, wearing protective clothing, and staying indoors while mosquitoes are most active.
"If you're going to spend time outdoors, you need to take preventative actions to avoid exposure to mosquitoes," said Florida Department of Health in Marion County Health Officer Mark Lander. "Drain standing water around your home or property, cover your skin with clothing or repellent and work with a veterinarian to have your horses vaccinated for EEE if they are not currently vaccinated. Please consult your veterinarian or the University of Florida College of Large Animal Medicine for information on how to prevent EEE through vaccination in animals such as emus, alpacas, and llamas."
The FDOH continues to conduct statewide surveillance for mosquito-borne illnesses, including West Nile virus, eastern equine encephalitis, St. Louis encephalitis, malaria, chikungunya, and dengue.