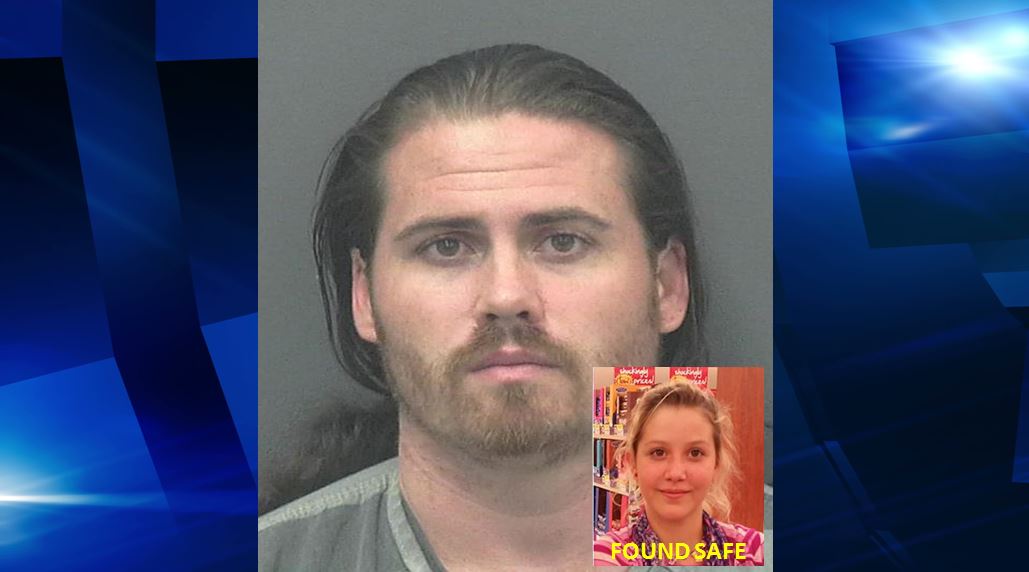 Ocala, Florida — The man who took Victoria F. Edwards, 14, from her home on August 5, could be facing more charges.
Following a three week search, Victoria was located in Tacoma, Washington, on August 25. She was in the company of Michael Sonneman, 33, who was arrested by Tacoma police.
Michael was charged with one count of Interfering with Child Custody Across State Lines.
Marion County Sheriff's Office detectives say that between April 1, and May 31, the Edwards family met the Sonneman family through mutual friends at a house warming party.
According to reports, the Edwards girls began to socialize with the Sonneman family and began spending time at each other's residences. The girls would sometimes stay overnight. Detectives also said that the girls began to spend time at Mr. Edwards place of employment. He is employed at the Ocala Drive in, located at 4850 South Pine Avenue.
On August 5, Mr. Edwards went into Victoria's bedroom and found a five-page hand written note. The noted stated that she was leaving the family for various reasons. Victoria was reported as a runaway a short time later.
Detectives said that between August 5, and August 19, the MCSO, Marion County Search and Rescue, and other non-profit groups searched for Victoria with zero results.
MCSO also followed up on several tips that indicated Victoria had been seen in several stores inside the Paddock Mall, including Spencer's Gifts.
On August 19, Detective Zackary Hughes was assigned to the case. He learned that Victoria had multiple Facebook accounts, none of which had been used since she disappeared. He was also able to rule out the possibility that Victoria might have been with family members in another state.
Then, on August 25, Detective Hughes made contact with Michaels wife, who stated that Michael was in Washington State. The detective made contact with Michael, but he denied that Victoria was with him.
Michaels' wife stated that he was supposed to be at a Motel 6, located in Tacoma. However, when the detective contacted the motel they told him that Michael never showed up for his reservation.
On August 25, at approximately 3:30 p.m., Tacoma Police Officer Olson, located Victoria in the company of Michael. Due to an ongoing investigation, authorities did not say exactly where the two were found.
Victoria is currently in the custody of Washington State child services.
Tacoma authorities will conduct interviews with Victoria and Michael, at which time state officials will determine if more charges should be filed against Michael in the state of Washington.
It is not clear when Victoria and Michael will return to Florida.
The investigation is ongoing. More details will follow in the days to come.