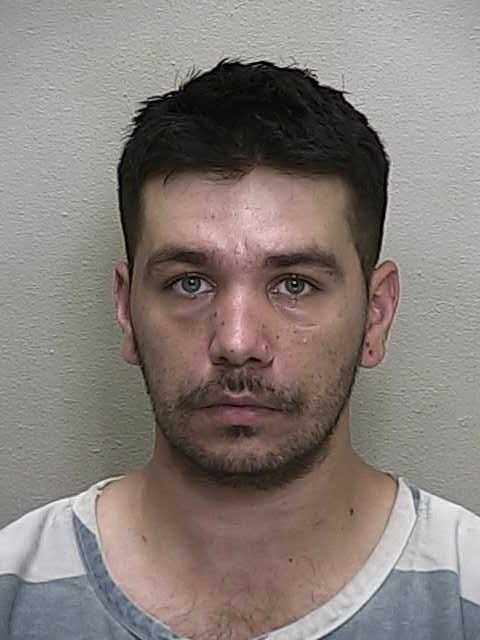 Several victims have been scammed out of money by a Marion Oaks man who claims to be a mobile master mechanic.
Joseph Rosario, 34, who goes by the name Joey, has scammed thousands of dollars from his victims.
The Marion County Sheriff's Office has told victims that it is a civil matter and that there is nothing they can do.
According to victims, Rosario would charge a $30 diagnostic fee, tell the victim what was wrong with the vehicle, then promise to fix it for a predetermined amount of money.
After tuning a vehicle over to Rosario, he would call a few days later and ask for money to purchase additional parts.
Victims said that Rosario had "a book of excuses" when a vehicle was not repaired on time.
One victim said that Rosario stated that there had been a family emergency and that [he] needed more money to complete the job.
One victim wrote, "He told me that his business phone was going to be disconnected because he had so many customers that had not paid him. He talked a good game and made me feel sorry for him so I gave him extra cash up front for the repairs. A month later and $500 out of my pocket, my car still had not been fixed. I called MCSO and they told me it was a civil matter."
In another instance, Rosario took a car into his possession and promised to complete repairs within three days. The victim said that the car would stall, was shifting roughly, and the cruise control had all of a sudden stopped working. Rosario told the victim that the car needed a new catalytic converter, oxygen sensors, and a top and bottom radiator hose assembly.  The victim dished out $1,000, and nearly two months later the car had not been fixed.
Rosario would not return the vehicle to the owner and demanded more money for repairs.
The victim called MCSO and they responded to Rosario's residence. MCSO told the victim that it was a civil matter, but they had ordered Rosario to turn over the vehicle. When the deputy left, Rosario exited out of the back of his house, got in a car, and drove off.
The deputy was notified and returned to the residence, at which time he called Rosario on his cell phone. The deputy told Rosario that he would be charged with grand theft if he did not release the car.
The car had to be towed from the yard and was not fully assembled.
The victim then transported the car to Firestone where mechanics replaced the transmission speed sensor and a vacuum line.
On several occasions, Rosario told customers that he owned Best Offer Auto Sales. The owner of the now shuttered business told Ocala Post that Rosario was an as needed mechanic and not an owner of the business. The owner said he stopped using Rosario's services when he discovered that he had been stealing parts off of cars.
Victims say that because the matter is being considered civil, they want to warn others about how Rosario conducts business.
No charges have been filed against Rosario.
Have you been a victim?