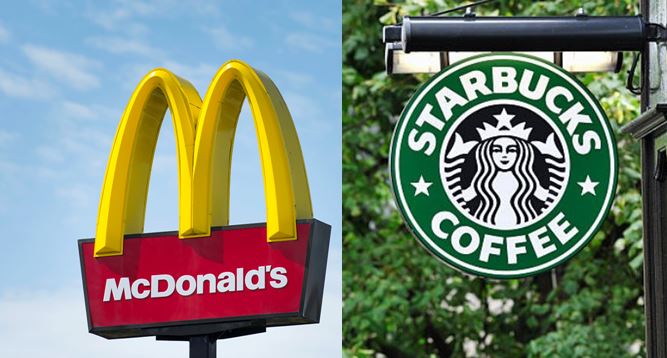 McDonald's and Starbucks are expected to close hundreds of stores by the end of 2020.
McDonald's will permanently close 200 of its U.S. locations, and over half of them are located inside of Walmart.
Many analysts say the decline in sales began when McDonald's introduced automated kiosks that allow customers to place their orders without having any human contact and that, COVID-19 added to the decline.
CEO Chris Kempczinski said the closures are solely related to COVID-19 and does not feel that customer service played a part in the decline of earnings.
Starbucks
Starbucks said the company plans to close at least 400 stores in the US and Canada.
Starbucks stated that the company plans to "strategically optimize" its store count in the US, mostly in urban markets.
CEO Kevin Johnson said that the company had planned to open 600 new stored but COVID-19 slowed those plans. He said many locations will now only allow customers to order through a mobile app for curbside pickup or drive-thru.
Starbucks said they have lost nearly $3.2 billion in revenue due to COVID-19.