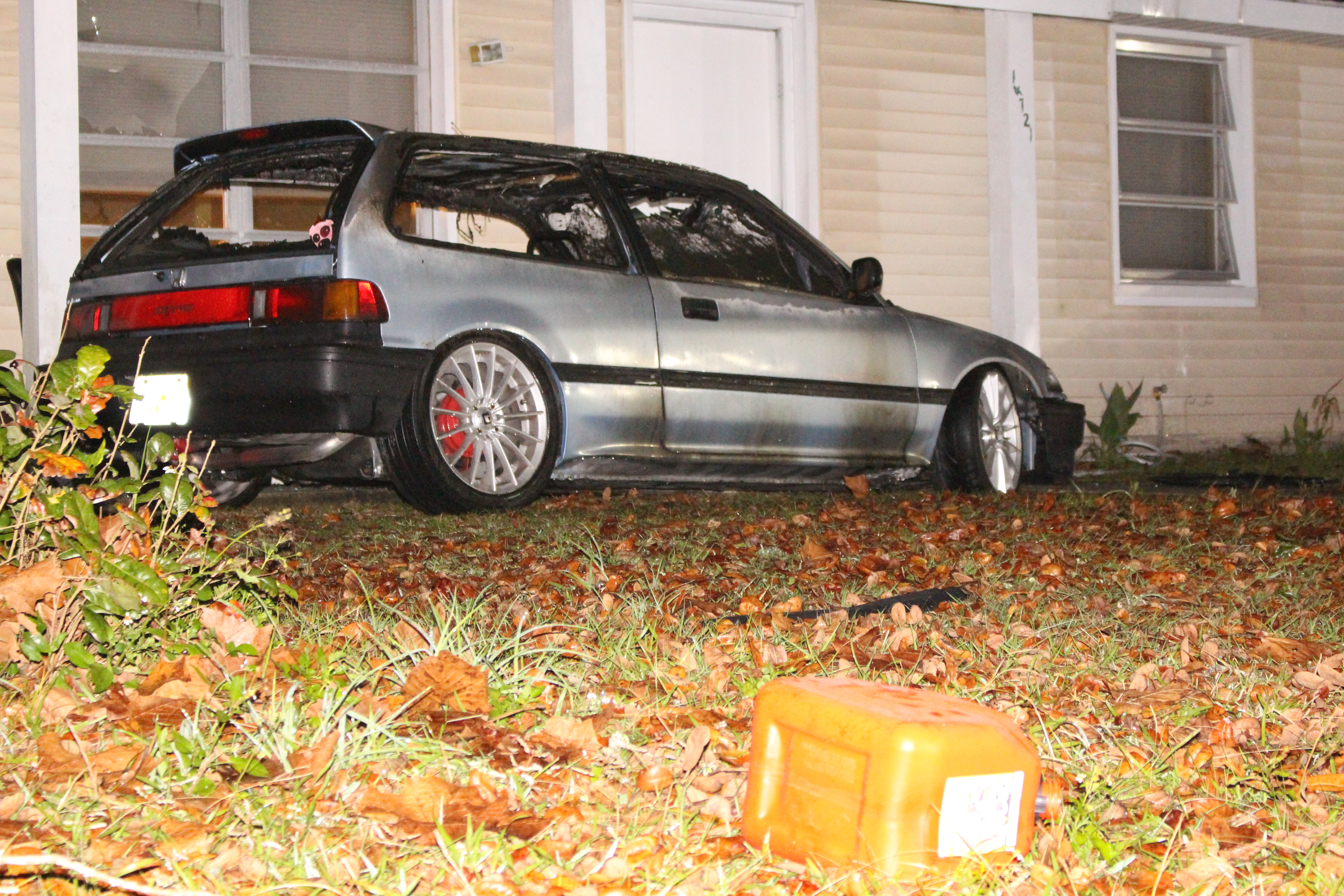 Ocala, Florida — What residents thought to be a sonic boom, turned out to be the sound of an explosion from inside a Honda Civic.
On Tuesday, shortly after 11 p.m., Marion County Sheriff's Deputies and Marion County Fire Rescue Engine 32 responded to an explosion at 14721 SW 35th Terrace Road in Marion Oaks.
Upon arrival, firefighters discovered that a Honda Civic had been intentionally lit on fire from inside the vehicle. Gasoline was used as an accelerant in the blaze. Investigators said it appeared that all windows in the vehicle were in the up position when the fire was set.
The force of the explosion blew out all four side windows, rear window, and sunroof of the vehicle. The explosion also blew out a front window of the home. The force of the explosion was so intense glass was found more than 100 feet away. The blast was reported as being heard and felt in houses as far as a mile away.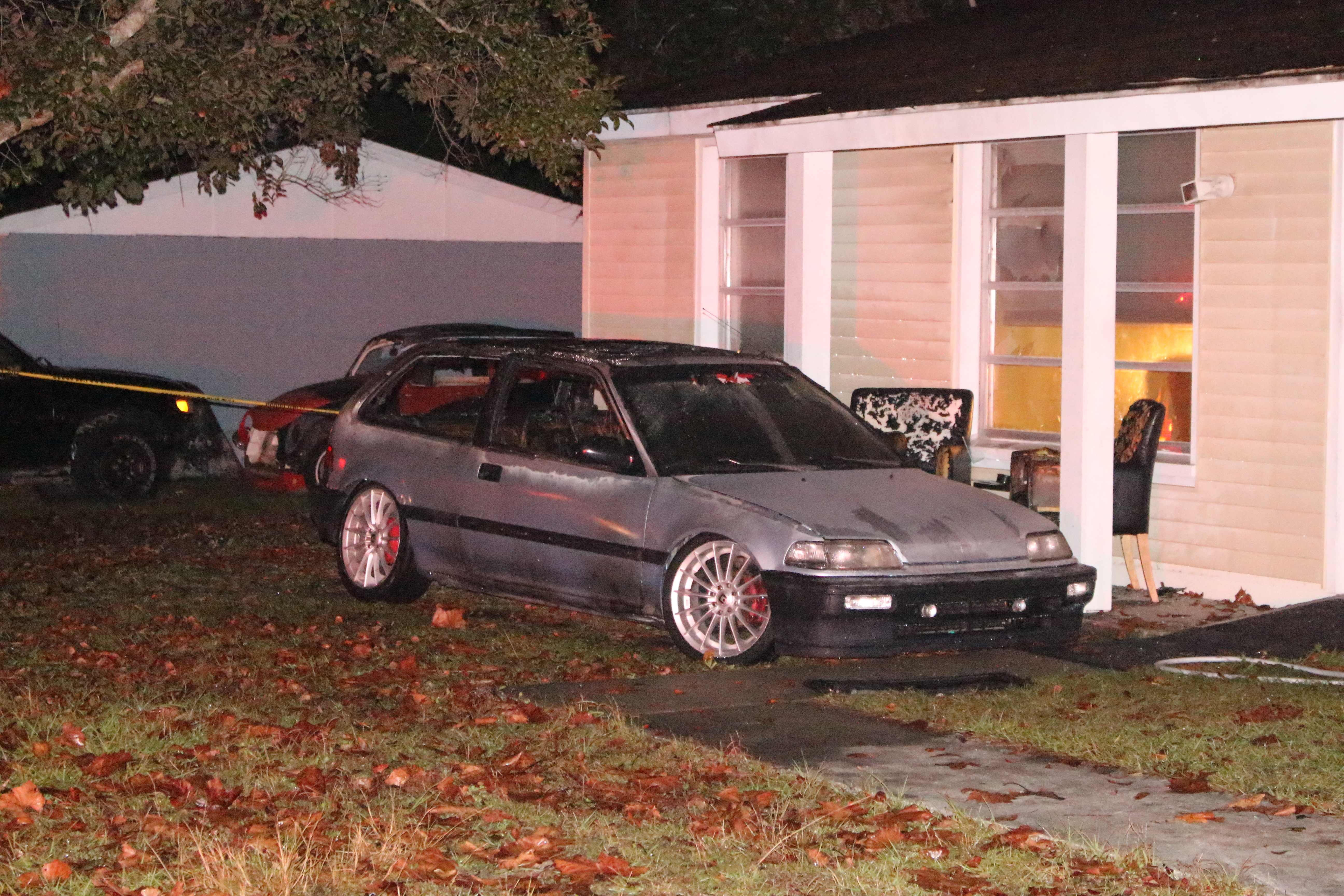 A gas can was found approximately 15 feet from the charred vehicle.
A witness reported seeing someone running from the scene. Officials said the description that was given matches a male tenant that lives at the home. Officials said the incident is very suspicious, and neighbors agreed.
More than a dozen neighbors came out to investigate the commotion.
One neighbor stated that there is a lot of suspicious activity taking place in the home on a regular basis. Several neighbors reported that the vehicle that was blown-up used to speed up and down the street — day and night — with extremely loud "bumble bee" type mufflers. Neighbors said a male that lives their leaves and returns to the house at least 10 to 15 times a day.
One guy said, "Good, maybe now I can get some sleep."
A woman standing near him stated, "If you live that kind of lifestyle, bad things happen," she added, "and who parks their car right up to the front door?"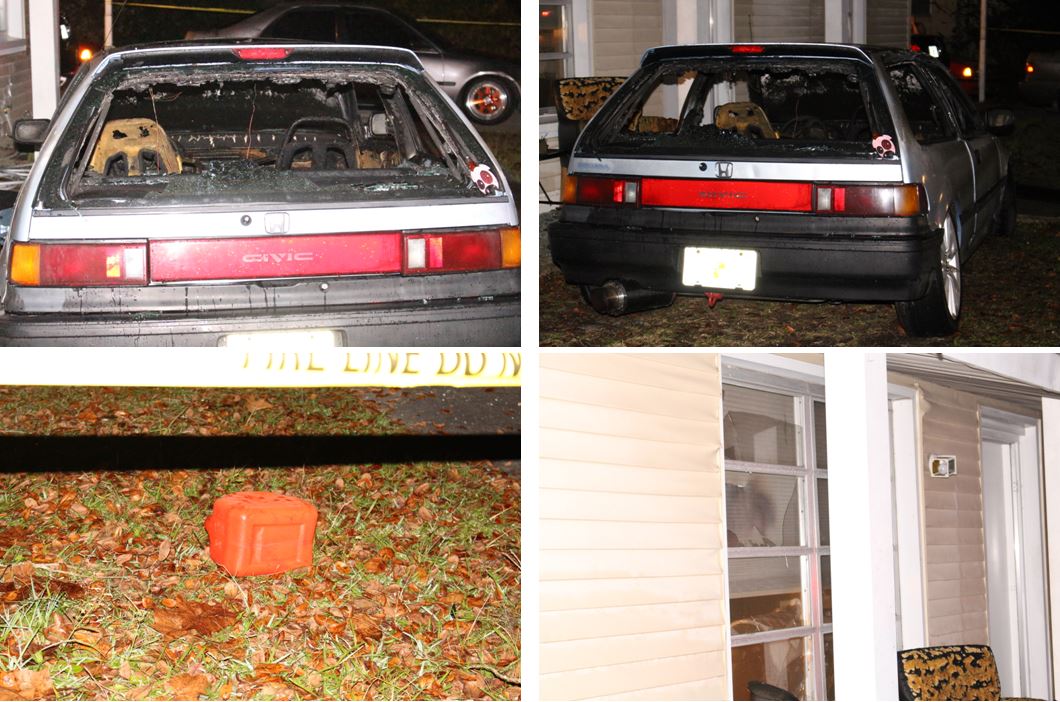 Despite the danger of the situation, most were not surprised by the incident.
One of the young female tenants at the home said, "If somebody did this on purpose, I will f**k them up if I find them. I had my grandbaby in the house."
Another guy uttered, "This should be considered attempted murder if it was done intentionally."
Firefighters taped off the area and used their fire engine to block one end of the street, while the captain used his SUV to block the other end. The State Fire Marshal was called out to investigate. Firefighters had to keep the area secure for more than an hour while waiting for the fire marshal to arrive from an area north of Gainesville.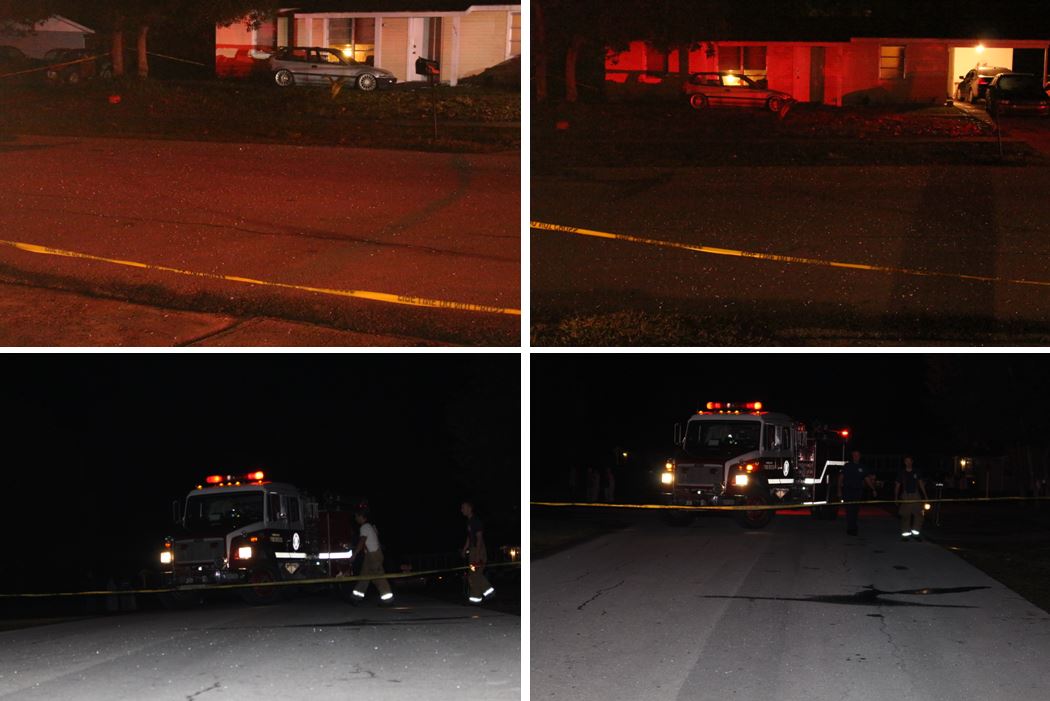 No one was injured during the incident.
The investigation is ongoing.
If you have any information about this case, you can call the Marion County Sheriff's Office at 352-732-9111 or Marion County Fire Rescue at 352-291-8000. Anonymity is guaranteed.
Please follow and like us: