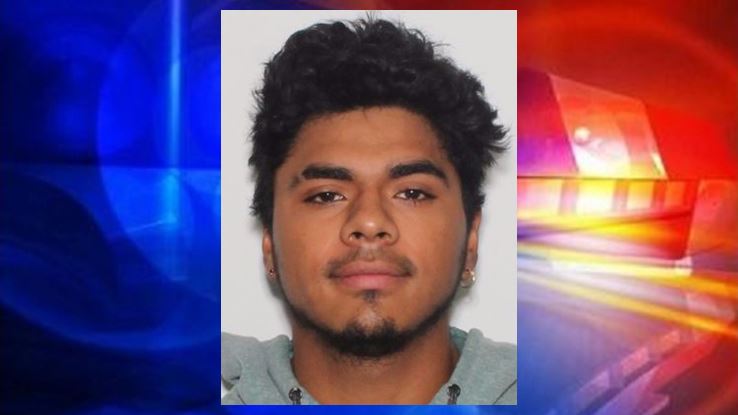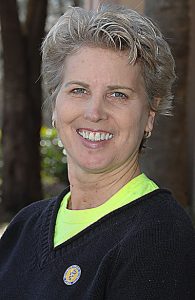 On July 13, 2019, the Citrus County Sheriff's Office began an investigation into the apparent murder of 57-year-old Denise Hallowell, after she was found dead at her home, located at 4419 S. Dodge Point off Old Floral City Road.
Denise had two adopted sons, Carlos Hallowell, 17, from Guatemala, and his younger brother, from Honduras.
Denise was the teacher accused of child abuse in 2015 by her youngest son, then 12. The boy had run away, and when he was located, he told what deputies described as a horrifying story of child abuse.
Based solely on the boy's story, and without any evidence, Denise was arrested. She lost her job as a Citrus County school teacher, fell behind on bills, her credit took a hit, her life was basically destroyed.
Both children were removed from Denise's home following her arrest and placed into foster care.
Denise told investigators that her son had serious behavioral and anger issues and would frequently try to run away.
In a 2016 statement, Denise, said, "He is troubled…I had logged three years worth of behavior on my youngest son, trying to manage this and take notes. I offered it immediately on that day. That was ignored."
"Things are not always as they seem," said Denise.
Denise's then-attorney, Bill Grant said the entire case and her arrest was built off the face value of the boy's story. He said she never should have been arrested in the first place.
Denise pleaded for help with the child. She admitted that she had nailed his bedroom window shut, she even documented it, according to her attorney. Denise said it was what she felt she had to do to keep him from jumping out of the window in the middle of the night. At that time, she said she felt helpless. Denise said that she was ultimately responsible for the child, and if he got out in the middle of the night and got hurt, or worse, hurt someone else, that it would be her responsibility.
Ironically, during the abuse allegations, reports show that Carlos also told investigators that his younger brother was a problem child and that he often attempted to run away. Again, her family says, no one listened.
Even other school teachers stated that the boy was seriously troubled.
The charges against Denise were later dropped when the State Attorney's Office learned that when the boy was removed from Denise's home, he had threatened other foster parents and attempted to run away. The boy told other foster parents that if he did not get his way he would accuse them of abuse. The other foster parents said he was a pro at making up stories and often had violent outbursts. Ultimately, none of the other foster parents wanted the boy in their home.
Denise later had her record expunged.
Denise then severed ties with her youngest adopted son when he could no longer be controlled. He was again placed in foster care.
Social media rumors then spread that Carlos was not happy about the separation and that he, too, had violent tendencies.
Carlos attended Seven Rivers Christian School in Crystal River but was expelled his senior year for possession of marijuana.
On the night of the murder, Carlos was allegedly sleeping in his room at the time his mother was brutally murdered. He said he was awakened by their dogs barking and called the sheriff's office once he discovered his mother's brutally murdered body.
Sheriff Mike Prendergast described the scene as gruesome. So gruesome, that he would not say exactly how Denise was killed.
Officials said, "After a nine-week investigation, scouring through all types of evidence and following up on every lead, we are humbled to say we have arrested 17-year-old Carlos Antonio Hallowell, for First-Degree Premeditated Murder."
To help build the case against Carlos, Prendergast said that the U.S. Secret Service helped them extract data from several electronic devices that Carlos removed from his mother's home. Those devices were later thrown into local ponds. They were recovered by the CCSO dive team.
"No two cases are ever the same and this particular case had many unique technological challenges making it one of a kind," said Prendergast. "The tireless work of our High Tech Crimes Unit and the assistance of The United States Secret Service, brought the much needed hidden digital evidence to the forefront paving the way for the arrest."
Prendergast said, "However, this case is not over yet; our primary focus was to obtain enough evidence to get Carlos off the streets and behind bars. Moving forward, Detectives will continue their work in conjunction with the State Attorney's Office to obtain a successful prosecution and ensure Carlos Hallowell is convicted for his alleged crime."
"This case has truly been a team effort, and we could not be more proud of the dedication of every employee involved in this case. To our Patrol units, Crime Scene Specialists, Major Crimes Unit, Dive Team, High Tech Crimes Unit, United States Secret Service, State Attorney's Office and the citizens of Citrus County, thank you for your time, dedication and patience," said Prendergast.
Prendergast said that Carlos did not show any remorse or emotion as he was being questioned by detectives.
Denise was teaching at Liberty Middle School in Marion County at the time of her death.