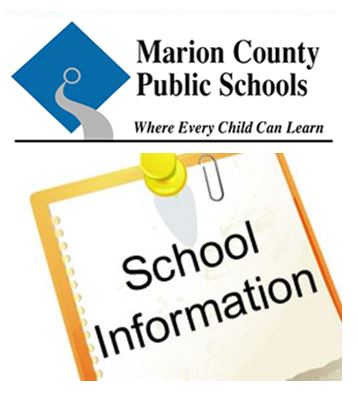 Marion County – Marion County Public Schools' update for April 20, 2020, includes the following actions taken related to COVID-19:
· Per the governor's order, distance learning continues through June 1, the last instructional day for the 2019-2020 school year in Marion County Public Schools. Teachers and students continue interaction, assignments, and activities through this date. School campuses remain closed to the public.
· Class of 2020 graduation events have been postponed; however, MCPS leaders are committed to recognizing seniors in appropriate ways. Details to come.
· School administrators are discussing year-end activities to help students, teachers, parents, and families bring closure to this school year.
· Field trips and extra-curricular activities are canceled for the remainder of this school year.
· Additional distance learning resources include www.fldoe.org/em-response/distance-learning.stml and www.flvs.net/community.
· "Parking Lot Wi-Fi" continues at these 10 schools: Belleview Middle, Dunnellon High, Forest High, Fort McCoy School, Horizon Academy at Marion Oaks, Lake Weir Middle, North Marion High, North Marion Middle, Vanguard High, and West Port High. This free service is available Monday-Friday from 9 a.m-7 p.m. Users simply drive into the parking lot, log in, and access learning materials online. This service is provided through a partnership with the City of Ocala and its fiber network operation.
· "Grab & Go" meal service kicked off its fifth week of serving. Though severe weather delayed delivery this morning, 3,635 students received 7,270 breakfast and lunch meals. Since March 24, the district has delivered and handed out 184,043 meals. Click here to see updated delivery sites including 21 schools that prepare and deliver to 140-plus locations. Families can call 211 or text "FoodFL" to 877-7877 for their nearest serving location. This program serves ALL children 18 and under regardless of whether they walk or ride a bicycle, bus or car to school and will continue Monday-Friday through June 1.
· Overdue library books from schools should be kept at home until the COVID-19 crisis is over. Schools are not accepting any materials for intake so late fees will be waived. Materials can be returned later without penalty.