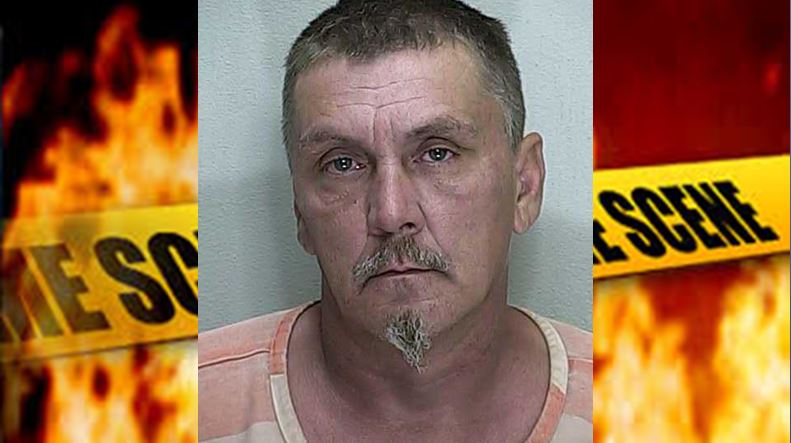 Ocala, Florida — The victim has been neighbors with the suspect for several years and she never thought he would do anything like this.
At approximately 6:36 a.m. Wednesday, The Marion County Sheriff's Office responded to a residence in reference to a possible arson.
The incident happened in the 8900 block of Southeast 88th Lane, Ocala.
The victim told the deputy that she saw her neighbor, Larry D. Miller, 46, walk on to her property with something in his hand that was on fire.
The victim stated that Miller then threw the object onto the roof of her house and returned home.
When the victim went outside to investigate, she found that part of her yard was on fire and extinguished it.
The deputy determined that the fire was from a melted bottle that had been filled with kerosene. The cloth that was in the bottle had melted to the roof and damaged the shingles.
According to reports, Miller had thrown a Molotov cocktail, which apparently dislodged the cloth from the bottle when it hit the roof. The bottle then rolled onto the ground.
When deputies made contact with Miller, he stated that he had been sleeping and denied any knowledge of the arson.
Miller was arrested and charged with First Degree Arson of an Occupied Dwelling.
He was released on a $10,000 bond.
Miller has previous arrests for DUI-Habitual (F), Driving while License Suspended-Habitual (F), Breach of Peace, and Violation of Probation.
Miller did not provide investigators with a motive.
No one was injured.