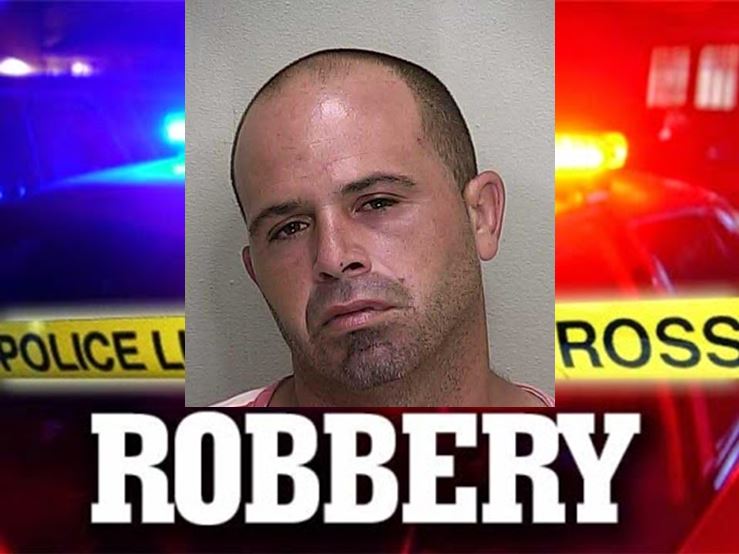 Ocala, Florida — Ocala police conducted a traffic stop on a man who later turned out to be a strong-arm robbery suspect.
Officers Magnum and Hernandez were patrolling the area in front of Cowboys Saloon at approximately 3:44 a.m., when they saw a vehicle driving through the parking lot without its headlights on.
According to reports, during the traffic stop, the officers were approached by a citizen who stated that a woman had been seen running in the area of Southwest 10th Street, screaming for help.
Officer Hernandez immediately drove to the area to search for the female.
A short time later, a female victim flagged down Officer Hernandez in front of the Ocala Oncology Center.
The victim told Officer Hernandez that she was headed out to get something to eat when she realized she was out of cigarettes.
The victim stated that while she was at the Marathon Gas Station, located at 1010 South Pine Avenue, she was approached by an unknown male, later identified as Martin J. Graves, 33.
According to police, Graves grabbed the woman's purse and left arm and dragged her behind the gas station. Graves then pushed the woman to the ground, pulled out his penis, and said, "suck this b**ch."
When the victim refused, Graves pulled out a handgun and struck the woman with it. He then grabbed her purse and fled the scene.
When the victim gave a description of the suspect, Officer Hernandez realized that it was the same man that he and Officer Magnum had just pulled over.
According to reports, when officer Hernandez contacted Officer Magnum, he learned that  Officer Magnum was still on the traffic stop with Graves.
After further investigation, Graves was arrested and charged with Strong-arm Robbery with a Firearm.
Graves was released on a $50,000 bail.