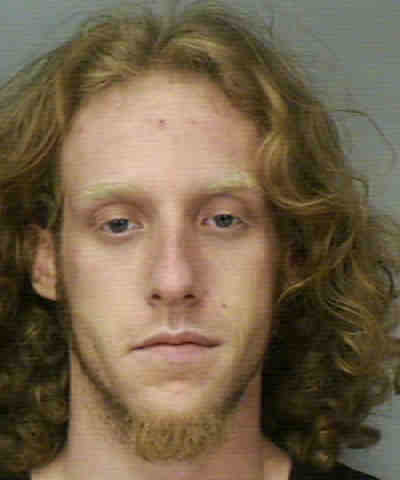 Winter Haven, Florida — "This suspect admitted to smoking a blunt and a half of marijuana, staying up all night then becoming enraged enough to throw a baby across a room just because it was crying," said Sheriff Grady Judd. "This is just another example of marijuana abuse linked to child abuse."
In the pre-dawn hours of Friday, June 06, 2014, Polk County Sheriff's Office detectives charged 24-year-old Christopher Finlayson, 5600 Cypress Gardens Road, Winter Haven, with Aggravated Child Abuse, after learning Finlayson had thrown an 11-month old baby across a room.
The baby suffered a skull fracture, two broken wrists, and five fractured ribs.
The baby had been left in Finlayson's care while the mother went to the store on Thursday evening, June 5th. When the mother returned around 7:00 p.m., the baby was unresponsive. The mother questioned Finlayson, who told her the baby had hit its head on the play pen. The mother transported her baby to Winter Haven Hospital which in turn contacted the PCSO.
Finlayson admitted to detectives he had smoked a "blunt and a half" of marijuana on Wednesday, and had been up the night before, and that he "lost it." He said in a moment of rage and frustration he threw the baby across the room when he could not stop the baby from crying. Finlayson told detectives he told the baby, "I'll give you something to cry about," before throwing the baby into the air toward the end of a bed causing the baby to hit face-first on the floor.
Finlayson also admitted that, on previous occasions, he has yelled at the baby in an attempt to "scare" the baby into being quiet.
Detectives say Finlayson stated that he "just tossed" the baby, however, the injuries the 11-month-old sustained point to the baby having been thrown with extreme force.
According to the arrest affidavit, after being confronted at the hospital Finlayson admitted to actually throwing the baby across the room. Finlayson said, "After I threw her, I picked her up from the floor and tossed her onto the bed."
Finlayson did not attempt to render aid to the baby or call for help after the incident occurred.
The baby was transported to St Joseph's Hospital in Tampa for continued medical treatment.
Finlayson has previous arrests for Battery, Criminal Mischief, and Tampering/Harassing Witness/Victim or Informant.
He was booked into the Polk County Jail on no bond.