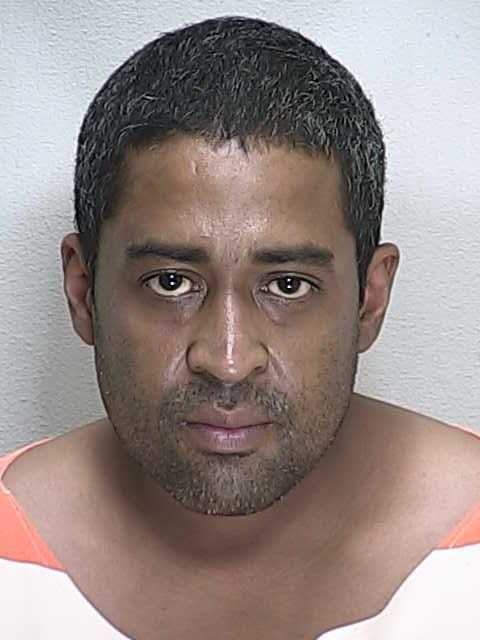 Marion Oaks — On July 4, 2014, Deputy Bartlett responded to Crazy Dave's Firework stand, located at 184 Marion Oaks Boulevard, in reference to a disturbance.
The victims told Deputy Bartlett that Jason Munda, 36, had purchased fireworks from the stand earlier in the day, and later returned for a refund.
According to reports, after Munda was refunded he went to the liquor store in the Winn-Dixie Plaza and later returned heavily intoxicated.
Munda re-entered the firework tent and told the victims to "make out" or [he] would make out with the female victim. Munda then grabbed the other victim by the shirt and stated "suck it."
Both of the victims then moved away from Munda, but he followed.
Munda then "lit up" a cigarette and was smoking it while he continued to harass the victims as well as customers. The victims asked Munda to extinguish the cigarette due to the dangers of being inside a tent surrounded by highly explosive fireworks, but he refused.
Munda became agitated and stated that "he would get gasoline and burn the place down," he then threw his cigarette into the entrance of the tent, according to reports.
Munda then approached one of the victims – and within inches of her person – stated [he] would punch her in the face. Munda then told the victim he had a concealed weapon and that if she "tried anything" he would shoot her. Munda then patted his hip as to suggest he had a weapon under his shirt.
Munda was later located by K-9 Deputy Collins near the location of the incident. At first, Munda denied being at the firework stand, but later stated he was there earlier in the day.
He would not admit to threatening the victims and refused to cooperate with law enforcement.
Witnesses were able to corroborate the victims accounts of the incident.
Munda was arrested and charged with Breach of the Peace, Battery/Touch or Strike, and Simple Assault/Intent Threat to do Violence. At the time of his arrest he was not in possession of a weapon.
Munda has previously been arrested for DUI BAC .15 and Violation of Probation.
He was released a few hours later on $2,000 bond.