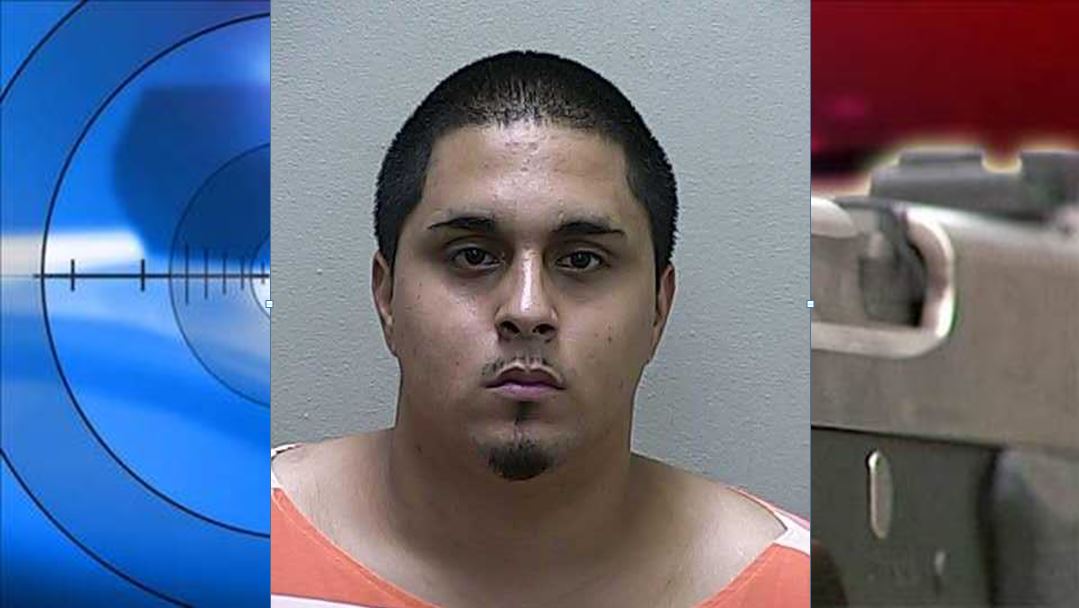 Ocala, Florida — A homicide investigation is underway after police were notified that a man had been shot and killed Monday afternoon.
The victim has been identified as Kerman Dent Jackson, 23, of Ocala.
On Monday, Ocala Police said they received a 911 call in which the caller stated that a man had been shot at Village Green Apartments, located at 500 Southwest 33rd Avenue, and dragged into apartment 92B.
When Ocala Police arrived, they found Jackson's body on the living room floor face down in a pool of blood.
It was later determined that he had been shot twice in the chest.
As police secured the perimeter, they made contact with Jervanie Jose Monserratt, 26, who stated that he was the person that had called 911.
According to reports, Monserratt stated that he was walking past lot 92B when he heard two or three "pops." He said at first he thought it was fireworks.
Monserratt stated that as he got closer to the driveway, the door of the trailer "burst open" and two black males with dreads ran out.
He stated that as the suspects ran by he heard a male yell from inside the trailer, "I've been hit."
Monserratt told police that when he went inside the trailer, he saw his friend, "Kern," stumbling around holding his stomach. He said that is when he dialed 911.
Investigators reported that Monserratt told them that as he dialed 911, he received a phone call from a Chinese food delivery guy who was at his house with his order. Monserratt said he then left "Kern" to get his food from the delivery man. He then returned to the trailer.
While speaking with Monserratt, police noticed blood on his clothing and feet. When asked where it came from, Monserratt stated, "I became this bloody by attempting to help "Kern" up off the floor."
Police then advised him that they would need his clothes for evidence. He was escorted back to his residence where he changed clothes.
Due to the inconsistencies with  Monserratt's story, he was transported to the Ocala Police Department for further interrogation.
During questioning, Monserratt told investigators that he had removed Jackson's cell phone from the scene of the crime. He said he removed it because Jackson told him to use it to call police.
Based on this information, a search warrant was obtained for Monserratt's trailer.
Upon executing the search warrant, police found Jackson's phone and ten 30mg oxycodone pills. Additionally,  a 9mm Ruger handgun was found on the ground behind the residence directly across the street from Monserratt's lot.
When investigators returned to the police department, Monserratt had another story for them.
He told police that when he entered Jackson's trailer, after he had been shot, he saw several bags of marijuana on the floor. He said he took them and hid them so Jackson would not get in trouble. When asked about the gun, he said he removed it from cabinet in Jackson's trailer so he would not get in trouble.
Monserratt told police that he had the pills because he was selling them for someone else, but he would identify who he was selling them for.
Due to the facts in this case, Monserratt was arrested and charged with Tampering with Evidence, Possession of Oxycodone, and Possession of a Firearm by a Convicted Felon.
Monserratt has a previous felony conviction for Battery on a Juvenile Probation Officer.
He is being held on $50,000 bond.
According to reports, there were multiple people outside when police arrived. Investigators said that most of the individuals they interviewed would not speak English, and those who did, would not cooperate.
The homicide investigation is ongoing. Stay tuned for more details.