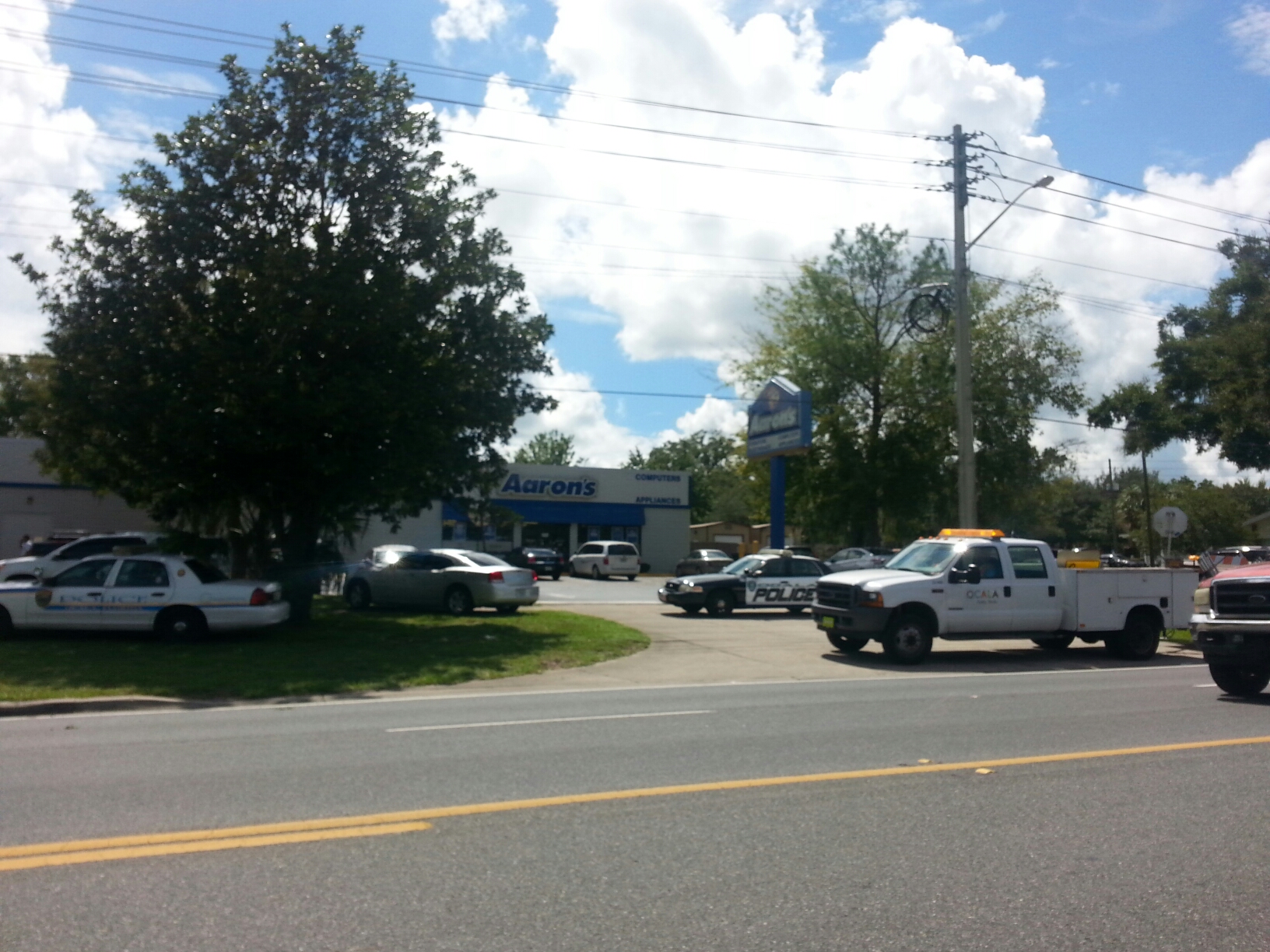 [Last updated on September 19, 2016, at 5:29 p.m.]
Ocala, Florida — Just before noon, the Ocala Police Department SWAT Team responded to the Library Complex, located at 2601 Southeast Fort King Street, in reference to a possible threat.
According to OPD, attempted negotiations with a man, later identified as Jeremy Michael Nabozny, 35, who was threatening suicide while locked inside his vehicle, failed.
Officials said a gunshot was fired inside the vehicle. A short time later, it was confirmed that the man had suffered a self-inflicted gunshot wound. OPD said the man died from his injuries.
Bystanders watched as an ambulance arrived and removed the man's body from the scene.
While the complex was on lock down, the threat was isolated to the unidentified man's vehicle, which was in the parking lot of the library complex.
The lock down also included the veterans memorial and the county's growth management office.
Stay tuned for more details.
Please follow and like us: