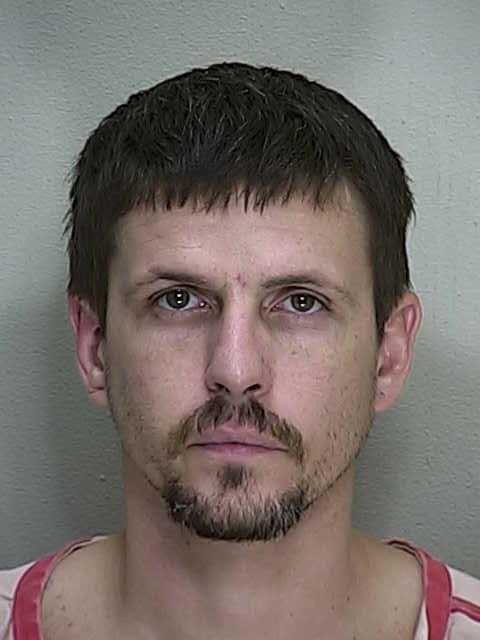 Ocala, Florida — The Marion County Sheriff's Office responded to the 1300 block of Northwest 35th Street Sunday in reference to an alleged battery that had occurred two days prior.
Upon arrival, a woman told the deputy that she and a man, later identified as Christopher Shuhart, 32, had been involved in an altercation. She said Shuhart was angry because she was "seeing someone else."
The woman stated that while the two of them were arguing, Shuhart told her he would kill the other guy. She said he grabbed a knife immediately after making the statement.
According to reports, the woman then pushed Shuhart and cut herself on the knife he was holding. She told the deputy she pushed him because she was scared.
The deputy asked the woman why she waited two days to report the incident; to which she replied, "I was not thinking."
The deputy said he then left the residence and made contact with Shuhart.
According to the arrest affidavit, Shuhart told the deputy that he had returned home to find the woman in bed with another man.
Shuhart said he did not know that the woman had been cut with a knife. He told the deputy that if [she] had been cut with a knife, it was not intentional.
MCSO did not disclose the relationship of Shuhart to the woman.
Due to the woman's statement and an injury to her hand, Shuhart was arrested and charged with Aggravated Battery. He was released on a $500 bond.