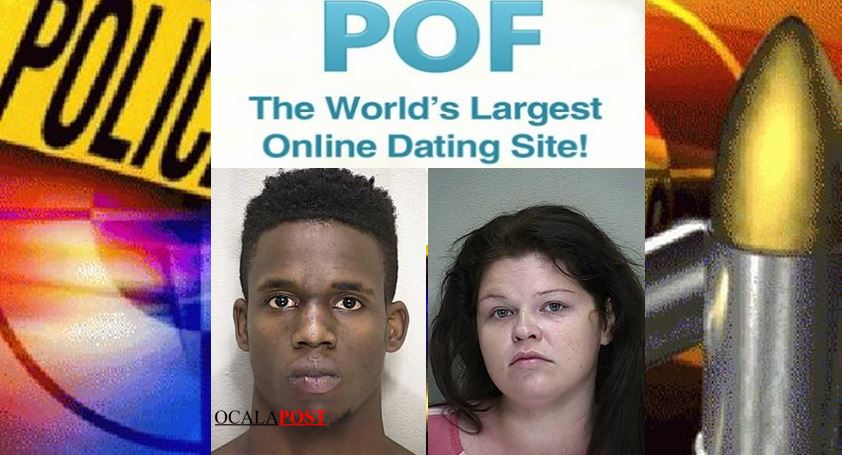 Ocala, Florida — Two suspects are in jail following a shooting at a local apartment complex.
On Sunday, Ocala police arrived at Lynn San Apartments, located at 1949 Southwest 30th Court, Ocala, to find Derrick Leroy Owens Jr. covered in blood.
Owens told police that he had contacted a white female, later identified as Emily Kate Johnson, 28, through the social dating site known as Plenty of Fish (POF).
The two had planned to meet at an apartment inside the complex.
According to witnesses, Owens arrived in a red Charger and went to an upstairs apartment looking for a girl named "Kate".
A short time later, Owens was approached by a black male, later identified as Deion Laird, 19.
Police said Laird immediately attempted to rob Owens of his iPhone, at which time the two began to fight.
During the struggle, Owens ripped a gold chain from Laird's neck.
Witnesses stated that after Owens pulled the chain from the suspect's neck, a female, who was sitting in the passenger seat of a white GMC Sonoma pick-up, then yelled "shoot him."
Laird then shot Owens, jumped in the truck, and fled the scene.
Investigators later located the truck at Village Green Apartments, located at 500 Southwest 30th Avenue.
A witness told police that the owners of the GMC lived in apartment 58A.
According to investigators, they banged on the door multiple times, but no one would answer.
Police kept the apartment surrounded until 4 a.m., which is when Johnson finally exited the residence. Laird was also hiding out inside the apartment.
Johnson and Laird were arrested and charged with Attempted Felony Murder and Robbery with a Firearm. They are being held without bond.
Johnson said the two were engaged to be married.