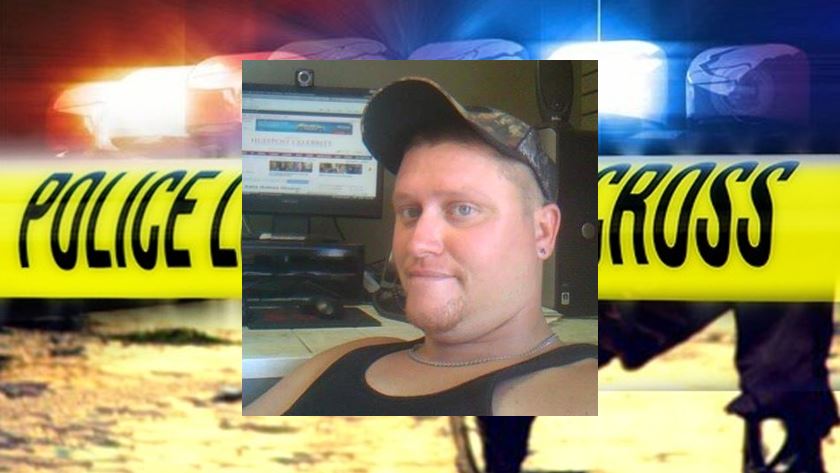 [Last updated on September 6, 2016, at 3:16 p.m. A previous version of this article stated that the men searched for two hours. Investigators have since corrected that time to 30 minutes.]  
The Volusia County Sheriff's Office is still investigating the death of an Ocala man who jumped from a moving truck Saturday.
Deputies say three co-workers from Ocala drove to Volusia County to go fishing and get a group tattoo.
According to reports, two of the men stated that after their tattoos were finished they were waiting on their friend, Bryan Robinson, 34.
The two men told investigators that Robinson's tattoo was taking much longer than anticipated due to the intricate design and that, they did not want to wait the additional three hours.
The men told Robinson he could either come back to Ocala with them or stay behind.
Investigators said that Robinson was upset with his friends as they left the tattoo parlor to head home.
The two men told investigators that during the drive home, as time passed, Robinson became increasingly angry.
As the three of them drove through Pierson, Robinson opened the door to the truck and jumped out.
The driver told investigators he was traveling at a speed of approximately 40 mph when Robinson jumped.
The two men stated that they pulled over and searched for Robinson for approximately 30 minutes before calling 911.
The VCSO utilized deputies and a helicopter to search for Robinson, but they could not locate him.
Robinson's body was discovered on Sunday as the VCSO helicopter crew, who was doing a flyover, spotted [his] body on the grassy shoulder along the north side of West S.R. 40, just east of Bert Royal Road.
An autopsy is expected to be performed this week.
Investigators said Tuesday morning that the investigation is ongoing.