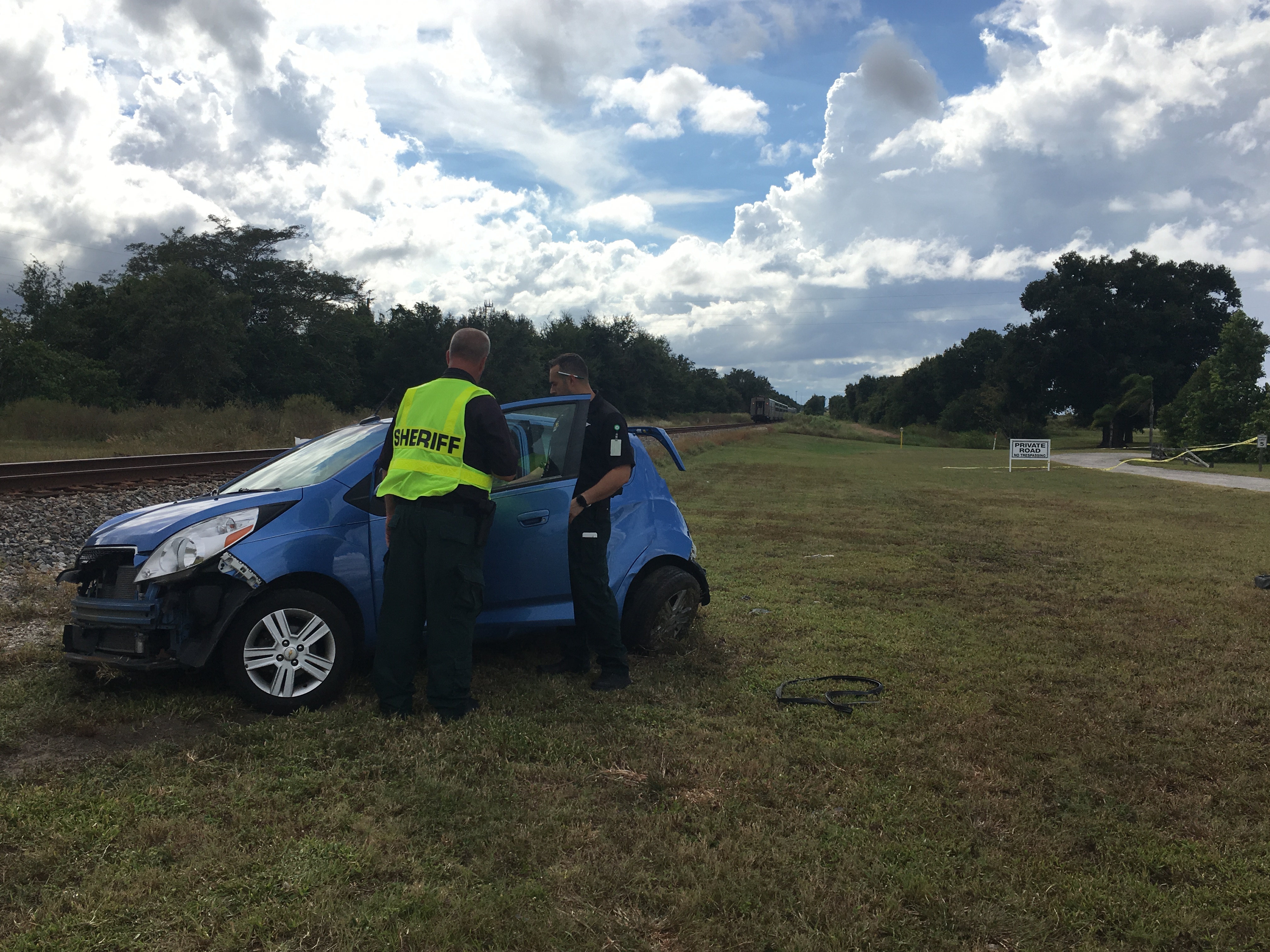 On October 8, 2019, at approximately 2:00 p.m., the Polk County Sheriff's Office was notified by Amtrak that one of their trains had collided with a vehicle at Fletcher Fish Camp Rd., Haines City.
When emergency responders arrived, they found that the driver, 62-year-old Thomas Anthony Henry, of Haines City, had been ejected from the vehicle.
Henry was pronounced deceased at the scene.
Fletcher Fish Camp Road is a small private gravel road that runs north off of Old Haines City/Lake Alfred Road, approximately 1 mile west of Haines City. Fletcher Fish Camp Road allows entry into the Natures Cove subdivision. The road crosses CSX railroad tracks approximately 50 yards north of Old Haines City/Lake Alfred Road. The railroad crossing is equipped with both a railroad crossing sign, as well as a stop sign.
Evidence and witness statements indicate that a 2013 blue Chevrolet Spark,  driven by Henry, was traveling northbound on Fletcher Fish Camp Road.
According to reports, Henry failed to stop for the stop sign posted at the railroad tracks and into the path of the oncoming Amtrak passenger train.
The train slammed into the rear of the vehicle, which was traveling westbound at approximately 73 mph.
The vehicle rotated multiple times and Henry was ejected.
The train crew stated they saw the vehicle travel across the tracks at approximately 20 mph without stopping. They were blowing the train's horn and began emergency braking, but were unable to avoid the vehicle. The train came to a stop with the lead engine approximately a mile west of the crossing. The train was composed of 2 engines, 9 cars, 99 passengers and 15 crew on board.
The train suffered minimal front-end damage and was able to continue its trip after release.
Fletcher Fish Camp Road was closed at the railroad crossing for approximately three hours during the investigation. The train was delayed for several hours.
No one on the train was injured as a result of the crash.