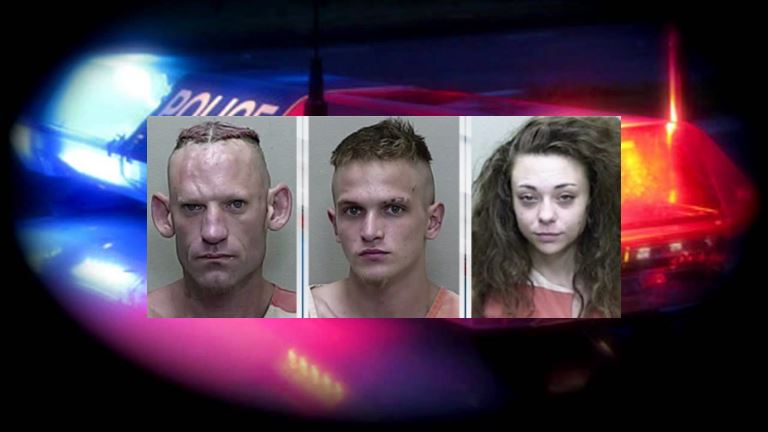 Three felons were arrested Wednesday during a traffic stop in Marion County.
According to reports, the driver was stopped because of an expired tag.
The driver, Ricky Deeley, 34, a violent criminal who has multiple felony convictions, including possession of cocaine as a minor, was driving the vehicle on a suspended driver's license. He was all ears during the traffic stop and complied with every lawful order.
It was also discovered that the front-seat passenger, who initially lied about his name, was identified as Logan Tindale, 20, and had a felony warrant for his arrest for Violation of Probation/Dealing in Stolen Property and Grand Theft.
Katlyn Spruill, 20, who was also a passenger in the vehicle, was found to be in possession of bag which contained 23 grams of methamphetamine, cocaine, marijuana, 20 Methylin Oral Solution pills (used for the treatment of Attention-Deficit Hyperactivity Disorder (ADHD)), a digital scale, and a handgun.
The charges are as follows:
Deeley, charged with Driving on a Suspended Driver's License.
Tindale, charged with Violation of Probation, Giving a False Name to a Law Enforcement Officer, and Possession of Drug Equipment.
Spruill, charged with Trafficking in Methamphetamine, Use/Display of a Firearm During a Felony, Cocaine Possession, Possession of a Controlled Substance without a Prescription, Carrying a Concealed Weapon, Possession of Marijuana, and Possession of Drug Equipment.
All three are being held at the Marion County Jail.