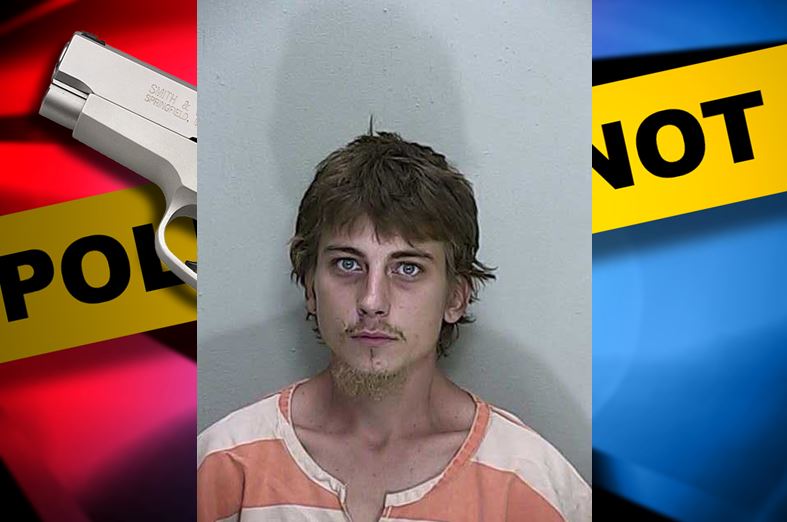 Eureka — The Marion County Sheriff's Office made an arrest in an alleged November 21 armed robbery with shots fired.
Timeline of events
On November 21, deputies responded to the Eureka West Boat Ramp, located at 15399 Northeast 152nd place, after a man, later identified as Bryan Scott Taylor, 26, reported that he had been robbed and shot at.
During the investigation, deputies were told that Taylor had met up with Thomas James Thorne, 25, at the boat ramp to buy marijuana.
Instead of receiving marijuana, Taylor told deputies that Thorne snatched $125 from his hand and ran off.
According to reports, Taylor followed Thorne and watched him get into the passenger side of a car. Taylor told the deputies that Thorne then pointed a gun at him and fired one shot.
Deputies reported that Taylor was also able to identify the driver of the vehicle.
On December 1, a deputy made contact with the driver.
The driver told the deputy that Taylor and Thorne had met for a drug deal. The driver stated that the two had an altercation, but denied that Thorne had snatched any money or fired a gun.
On December 2, Deputy R. Johnson arrested Thorne during a traffic stop.
Thorne told investigators that he and Tayor had met up, but said Taylor's version of the story was not exactly what had happened.
According to the arrest affidavit, Thorne sold Taylor narcotics, or what was supposed to be narcotics, in exchange for $15.
Thorne told investigators that he had actually taken a rock from the ground and placed it in a plastic baggie in an attempt to pass it off as a narcotic. He said Taylor became angry when he realized the supposed narcotics were not the kind of "rock" he was looking for.
Thorne said Taylor then tried to reach into [his] pocket to take the money back.
Thorne stated that he did not have a gun and did not snatch $125 from Taylor. Thorne told investigators that Taylor gave him $15 voluntarily.
Thorne was charged with Aggravated Assault with a Deadly Weapon, Robbery by Sudden Snatching, and Violation of Probation for various felony convictions in Hillsborough County.
Both Taylor and Thorne have previously been convicted of multiple felonies.
Investigators never recovered a weapon. Witnesses at the scene stated that they did not see Thorne with a gun, but thought they "heard a loud sound that could have been a gunshot." However, witnesses did report that they saw Thorne snatch money from Taylor.