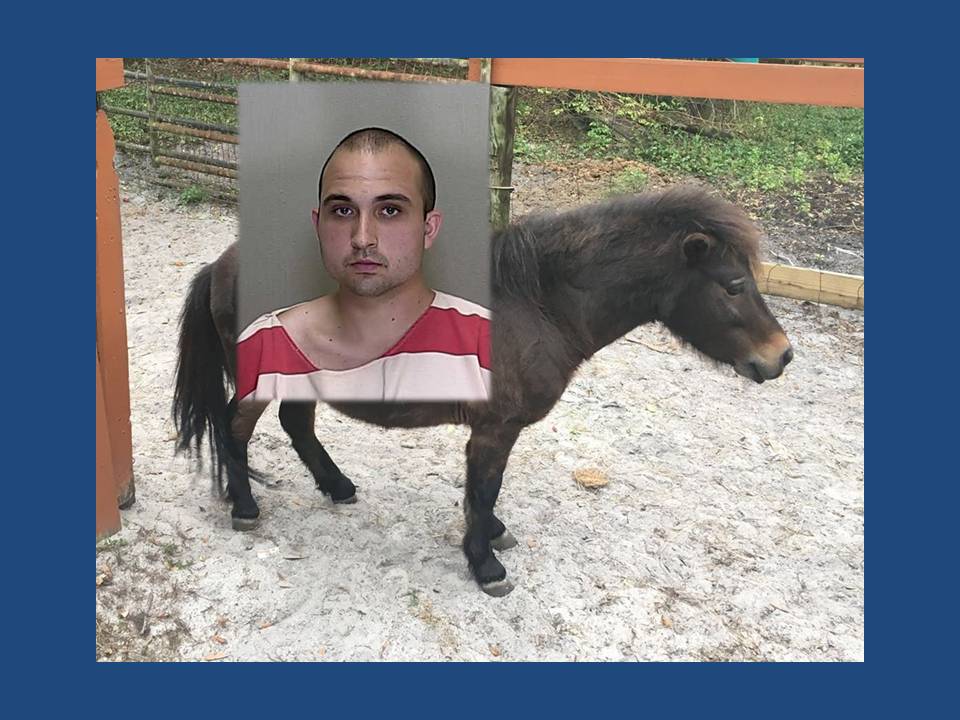 A Citra man was arrested Monday after a witness reported that she saw the man having sex with a miniature horse named Jackie G.
According to Marion County sheriffs detectives, other witnesses came forward during the investigation.
During questioning, Nicholas Anthony Sardo, 21, admitted to having sex with the horse multiple times.
Sardo stated that he had sex with the horse at least four times within a week.
According to the arrest affidavit, Sardo used a condom each time because he did "not want to catch a disease from the horse."
"I am a sick man," said Sardo.
Sardo was arrested and charged with four counts of Bestiality-Sexual Conduct with an Animal.
He is being held at the Marion County Jail on a $400 bond. His next court appearance is slated for January 11, 2019.
At that time, a judge will determine if Sardo will be able to have future contact with the family horse.