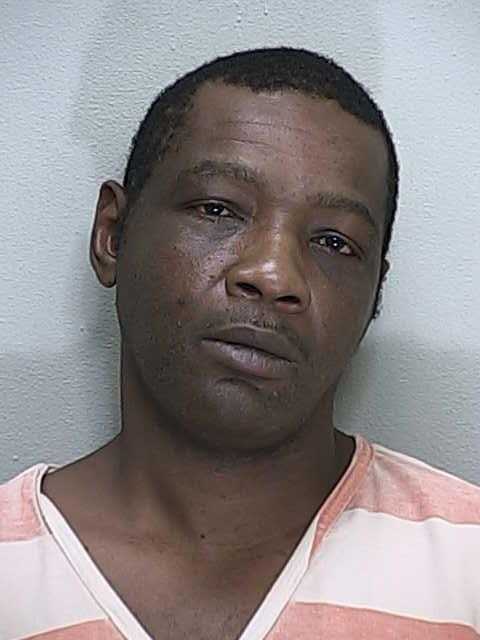 Marion Oaks — According to court records, an Ocala man that attempted to strangle his girlfriend to death was released from jail on $2,000 yesterday.
On August 25, 2014, Deputy Lisa Azure responded to the 13300 block of SW 37th Avenue, Marion Oaks in reference to a physical altercation.
Deputy Azure made contact with a female victim, who stated she woke up when she could not breathe. She said she awoke to find her boyfriend, Eldramon Richardson, 42, sitting on top of her with both hands wrapped around her throat.
The victim stated to the deputy that [she] could not breathe and nearly blacked out before wiggling herself loose from Richardson's grasp.
Richardson reportedly attempted to strangle the victim because she fell asleep on the wrong side of the bed. Richardson told the deputy it was just an "argument" over sleeping positions.
On the way to jail Richardson said, "If I knew I was going to jail, I would have beat her a*s."
Richardson also confessed to attempting to strangle the victim while she was sleeping.
Richardson was charged with Felony Domestic Battery by Strangulation.
Richardson has previously been arrested and charged with Disorderly Conduct, Aggravated Assault with a Deadly Weapon, Battery (x2), Violation of Probation, Resisting Arrest (x2), and Driving While License Suspended.