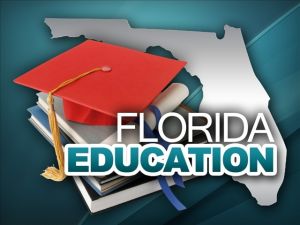 The Florida School Board Association, an organization that calls themselves the voice of education, is filing a lawsuit today, that if won, would shut down the Step Up For Students program.
School districts say they are losing students to "school choice" and individual school districts are not paid for students they don't serve.
If the School Board Association shuts down the program, students will have no choice but to return to schools within their district. This includes students that are attending private school on a scholarship.
Rather than address important issues in public schools such as bullying, administration issues, and student quality, the board members have chosen to take the right to choose away from parents.
"As a member of the Senate, I have been a prime sponsor of the Tax Credit Scholarship Program, as it has developed over the years. Now, I serve notice that, along with Speaker Will Weatherford (R) and incoming leadership, I will vigorously defend the Florida Tax Credit Scholarship Program and the benefits it brings to tens of thousands of Florida families who only want what we all want – a chance for our children to learn and succeed" said Senator Don Gaetz (R).
He went on to say, "The lawsuit is hypocritical. When Florida Tax Credit Scholarships were available only to the very poor, who disproportionately are minority families, and other students with unique needs, the School Boards Association didn't challenge their constitutionality. These students often bring more challenges to the classroom and require extra help, more individualized instruction and additional resources. It is only now, when the eligibility for scholarships has been expanded and when less-impoverished students can participate that the School Board Association has discovered its constitutional indignation."
The Florida School Board Association has long been accused of corruption by "sweeping" real issues under the rug. Issues that have a serious impact on your children.
Senator Gaetz told Ocala Post in an e-mail that the lawsuit is ironically ill-timed.
"It is particularly ill-timed because the 2014 Legislature both improved the scholarship program and enacted strong academic and financial accountability measures. These measures ensure that students, their families and the public will know how children receiving the scholarships are performing compared to like students in traditional public schools. The law, which this litigation now seeks to overturn, also requires the Auditor General to perform detailed financial examinations of any scholarship funding organization administering the program in order to ensure good stewardship of taxpayer dollars. This lawsuit, if successful, would destroy this thriving school choice initiative at the very time it has taken on robust accountability requirements," said Senator Gaetz.
The FSBA is supposed to advocate for parents and public education, but instead they are set to protect the school board system and their income.
The Senate reminds the public that these hypocritical board members are voted into office and you, as the parent, have the right to voice your opinion.
We want to hear from you. What do you think about the Step Up for Students program?
School Board Links
CITRUS COUNTY:
http://www.citrus.k12.fl.us/board/sb.htm
HERNANDO COUNTY:
http://hernandoschools.org/index.php?option=com_content&view=article&id=175&Itemid=233
MARION COUNTY:
http://www.marion.k12.fl.us/district/board/members.cfm
FSBA: