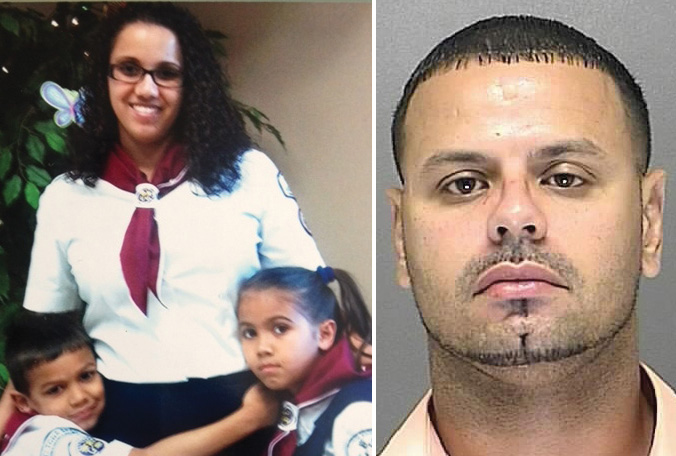 Deltona, Florida — The investigation into the disappearance of a Deltona mother and her two children is continuing today, with the woman's husband , Luis Toledo,31, who was arrested and now being questioned a person of interest in the disappearance. The last known sighting of Yessenia Suarez and her two children, 8-year-old Michael Otto and 9-year-old Thalia Otto, was Tuesday. Suarez has two vehicles registered in her name. One was found in the driveway of her home. The other, a 2013 Honda Accord, was recovered on Wednesday in the parking lot of a Publix store in Lake Mary.
Based on leads and intelligence information gathered in the investigation, the Sheriff's Office is actively searching various locations for Suarez and the children while continuing to investigate the circumstances of their disappearance.
According to the Volusia County Sheriff's Office's Major Case Unit, the missing Deltona mother and her two children are deceased.
The search for their bodies and the investigation into their deaths is still ongoing and no one has been charged at this time. Sheriff's investigators and a victim advocate met a short time ago with the family to brief them on the status of the case. Investigators are continuing to talk to Luis Toledo.
Suarez had been the victim of domestic violence in Lake Mary on Tuesday when her husband attacked her at her job then eluded police.
According to police reports they have been talking about separating and on Tuesday October 22, 2013 Luis showed up at Yessenia's work angry over text messages discovered on her phone. The couple argued outside then Luis wanted to talk to her bosses and was buzzed in by the secretary. Yessenia followed Luis who was walking up and down the halls trying to locate a manager. Luis and Yessenia began arguing at the end of one of the hallways when Luis slapped her on the left side of her cheek.
Toledo is being held on domestic Violence charges.
Search efforts will be continuing into the evening. Because of the ongoing investigation, no additional details are being released at this time. New information will be released as developments dictate.
Anyone with information is asked to call the Sheriff's Office at (386) 736-5999.