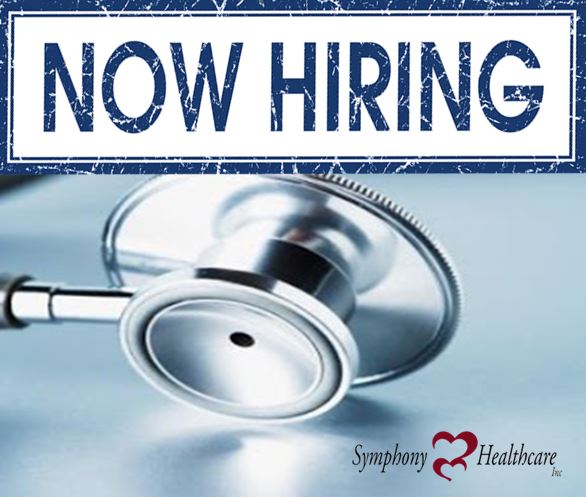 Ocala, Florida — Symphony Healthcare, Inc., Ocala's premier family health care center, is now looking for a Medical Assistant to join their team. The position will be available on June 1.
Symphony Healthcare, Inc. is an Integrated Family Practice that focuses on preventative care and they encourage their patients to be an active partner in their health care.
As a Medical Assistant, you would be responsible for providing clinical care commensurate with your medical education.  Duties will be wide and varied, but essential responsibilities in this role include, but are not limited to:
Performs phlebotomy and other laboratory testing to include CLIA-waived testing and accurately processes specimens to appropriate lab
Obtains and accurately documents patient vital signs, updates medical history including family and social history, current medications, allergies, and other pertinent historical information as appropriate
Performs diagnostic testing and the ability to operate equipment, such as: EKG, vision examinations, inhalation machines, pulse ox.
Administers injections, dispense medications, eye/ear irrigations, dress bandage/wound/incisions
Assists with procedures and examinations
Assists staff members in other departments of the practice with their duties to include check-in, check-out, and other administrative work
Ensures that equipment is in proper working order and reports any malfunctions
Follows documentation procedures and completes required paperwork related to patient visit
Maintains examination rooms and stock/inventory
Adheres to infection control/safety guidelines and HIPAA policies
Maintain excellent patient satisfaction at all times
Promptly greets patients when entering the lobby, exam room, or laboratory
Consistently, clearly, and confidently communicates and educates patients on the prescribed treatment plan
Provides solutions to patient concerns and recognizes and seeks helps in emergent situations
Provides timely follow-up calls to patients
Understanding, willingness, and eagerness to be able to both demonstrate personally and promote and educate our patients on an active, healthy lifestyle along with the benefits of proper nutrition as it relates to chronic health conditions
Requirements:
Completion of a Medical Assistant program
Proficient Medical Terminology
Ability to pass a background check
Ability to pass Pre-Employment Skill and Personality Assessment (both written and practical)
BLS Certification
Computer/data entry skills
EMR experience
Ability to multi-task, have initiative, have a positive attitude, and likes to work together as a team
Medical coding and billing knowledge helpful
Additional Information:
Hours will be Monday-Thursday from 7:30am-3:30pm with the ability and flexibility to adjust schedule based upon staffing needs
Optional employee funded dental, vision, life, and long-term disability insurance plans
Pay scale to be discussed at time of interview and is based upon experience and education
For more information visit http://shcocala.com/careers-2/. You can forward your resume via email to chrissy@shcocala.com, or fax it to 352-629-7833.
Paid listing