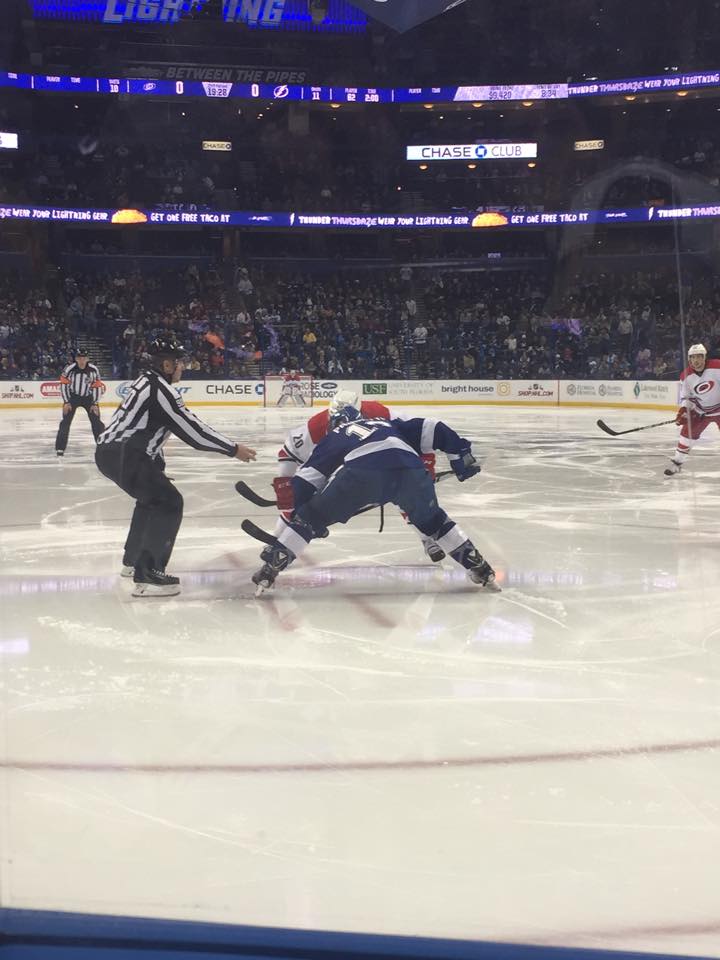 The Tampa Bay Lightning won Thursday night's game against the Carolina Hurricanes 2-1 with both goals coming off the stick of Nikita Kucherov.
Kucherov's first goal occurred after the puck took a Lightning friendly bounce off the backboards right to Kucherov's stick and he shot it into the unattended net. His second goal of the night came with only 30 seconds left in regulation. Kucherov tried to pass it across the ice; it bounced off the skate of Carolina Hurricanes' Ron Hainsey and into the net.
Justin Faulk scored the lone goal of the night for the Hurricanes, scoring it past Lightning goalie Evgeni Nabokov. Nabokov stopped 29 of the 30 shots he faced. Nabokov got the nod in net Thursday night, giving goalie Ben Bishop the night off.
Carolina Hurricanes at Tampa Bay Lightning Three Stars:
1st star: Evgeni Nabokov (TB, G)
2nd star: Nikita Kucherov (TB, RW)
3rd star: Cam Ward (Car, G)