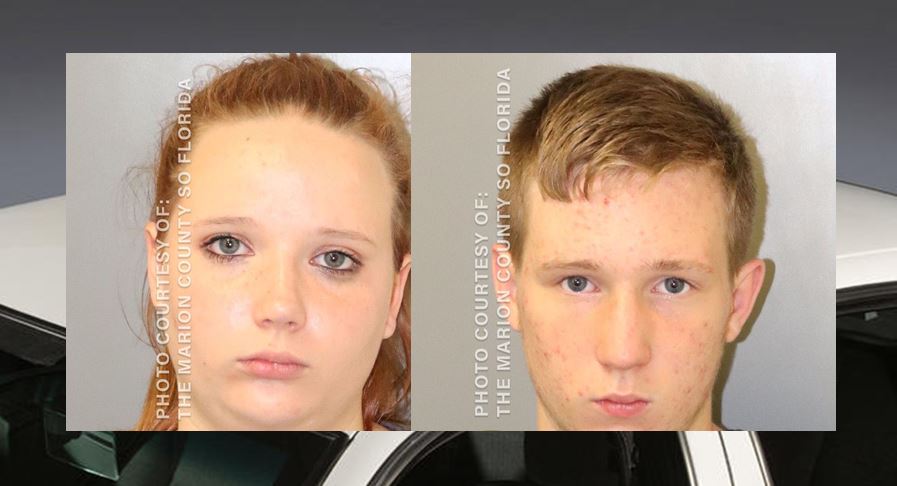 Two juveniles who say they were on their way to Miami to buy marijuana were arrested Friday following a brief pursuit.
As they were booked into the Department of Juvenile Justice, they were reportedly laughing about other police chases they had been in with other law enforcement.
On May 15, the Citrus County Sheriff office was in pursuit of a stolen minivan, and as it reached the Marion County line, the Marion County Sheriff's Office was notified.
According to MCSO, the vehicle entered Marion County traveling at approximately 80 miles per hour, at which time Sergeant Thoresen deployed stop sticks and flattened two tires on the minivan.
Corporal Bowman then performed a PIT Maneuver and spun the vehicle out, disabling it.
15-year-old Aiden Brooks, and his sister, 17-year-old Aubree Brooks, the passenger, were both removed from the stolen vehicle.
According to reports, the juveniles stated that they had stolen their parent's minivan so they could drive to Miami and buy marijuana.
During a search of the vehicle, deputies found a green leafy substance that allegedly field-tested positive for THC. The juveniles took responsibility for the marijuana.
Both were arrested and transported to the Department of Juvenile Justice.