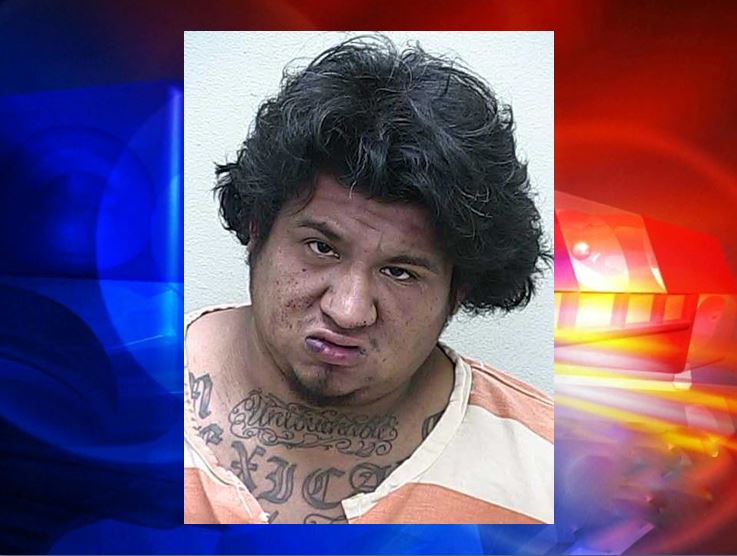 Ocala, Florida — An off-duty Marion County sheriff's deputy was sleeping when someone asking for help came to his door.
Ivan T. Sanchez-Alvarado, 26, and his girlfriend, had been at a bar drinking when Alvarado refused to leave the bar.
At one point, the girlfriend, who is also the victim, attempted to talk to Alvarado. However, he became angry, pushed her, and punched her on the left side of her face.
Several people witnessed the incident and then punched Alvarado in the face.
The victim then left the area and returned to her apartment.
Hours later, Alvarado showed up to the apartment. A juvenile, not knowing what had happened, answered the door and let Alvarado in.
According to reports, Alvarado immediately went upstairs, and while the victim was sleeping, jumped on top of her.
She began screaming "get out of my house and leave me alone."
Alvarado then put both of his hands around the victim's throat and began choking her.
The victim's juvenile brother awoke after he heard the commotion.
Deputies reported that the brother then retrieved a knife from the kitchen, ran upstairs, and stabbed Alvarado. That is when the juvenile ran to the deputy's house and knocked on the door.
Alvarado told deputies that he was only defending himself from the victim and refused to cooperate.
Alvarado was charged with Domestic Battery, Domestic Battery by Strangulation, and Violation of Probation for Fleeing and Eluding Law Enforcement.
According to state records, Alvarado has been in and out of jail sense he was a juvenile and had served time at the Florida Department of Correction.
At the age of 18, Alvarado was charged with, Aggravated Assault with a Deadly Weapon on a Law Enforcement Officer (x3), Flee and Elude, and DUI.
He has also been arrested for Domestic Stalking.
Alvarado was transported to a local hospital and treated for his injuries.
Alvarado is currently being held at the Marion County Jail in lieu of a $6,000 bond due to the fact that he violated the terms of his probation.
The juvenile will not face any charges.