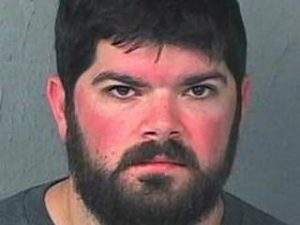 Brooksville, Florida — A man in Brooksville has been arrested for promoting sexual performance by a child following the execution of a search warrant on his home.
John Paul Stanton, 31, of Brooksville was arrested on September 10, 2013, by The Florida Department of Law Enforcement Tampa Bay Regional Operations Center Cyber and High-tech Squad without incident after a search warrant was served at his residence located on Spring Lake Hwy in Brooksville.
During the search of Stanton's home agents recovered video and photographic images of pornography involving children.
The FDLE was assisted in this investigation by the Tampa Bay Area Cyber Task Force which includes homeland Security Investigations, Pasco County Sheriff's Office, and the Lakeland Police Department. The Hernando County Sheriff's office also assisted in the investigation which will be prosecuted by the Office of the State Attorney, 5th Judicial Circuit.
Stanton was charged with 10 counts of promoting sexual performance by a child and one count of possession of child pornography.
He was booked into the Hernando County Jail on a $52,500 bond.